Music Reviews
Music Reviews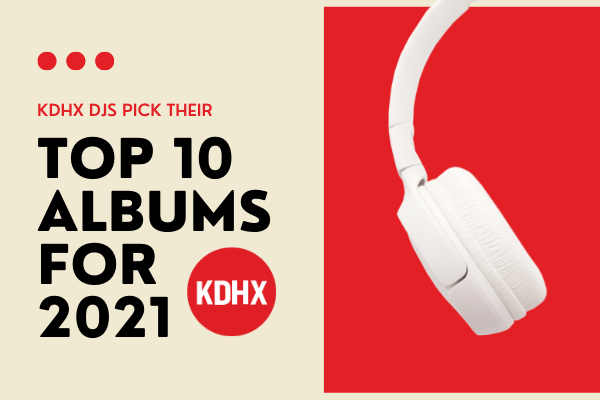 Top 10 Albums of 2021: Down Yonder
By Ronnie Wisdom
Top 10 Albums of 2021: Down Yonder
Down Yonder
DJ Keith Dudding
Saturdays | 11:00am-1:00pm
Back Up & Push – Walkin' Out The Door (Back Up & Push) 
Bela Fleck – My Bluegrass Heart (BMG Rights Management)
Billy Strings – Renewal (Rounder)
Brad Kolodner – Chimney Swifts (Fenchurch Music)
Emmylou Harris & The Nash Ramblers – Ramble In Music City: The Lost Concert (Nonesuch)
George Jackson – Hair & Hide (George Jackson)
Jeremy Stephens – How I Hear It (Rebel)
John Reischman – New Time & Old Acoustic (Corvus)
Rocky Creek Ramblers – Rocky Creek Ramblers (Vigortone)
Various Artists – Industrial Strength Bluegrass: Southwestern Ohio's Musical Legacy (Smithsonian Folkways)
From Keith Dudding:
My Top Ten isn't a "Best of 2021" but my personal favorites. George Jackson, Brad Kolodner, and The Rocky Creek Ramblers brought new life to old-time tunes. Back Up & Push and Jeremy Stephens played traditional bluegrass exactly the right way, while John Reischman and Billy Strings stretched things out beautifully. Three highlights: a compilation celebrating southwestern Ohio's contribution to bluegrass, a thirty-year-old concert recording of Emmylou Harris & The Nash Ramblers, and the album of the year, My Bluegrass Heart, on which Bela Fleck and an all-star cast throw out the rulebook and do things their own brilliant way.
Something short and sweet:
Banjo master Bela Fleck's first bluegrass album in more than twenty years, My Bluegrass Heart, was well worth the wait. To give first life to his dazzling range of compositions, Fleck assembled a Who's Who of contemporary 'grass masters, all playing at the height of their powers. The end result is amazing.
Check out the Down Yonder archives and playlists.