Theatre Reviews
Theatre Reviews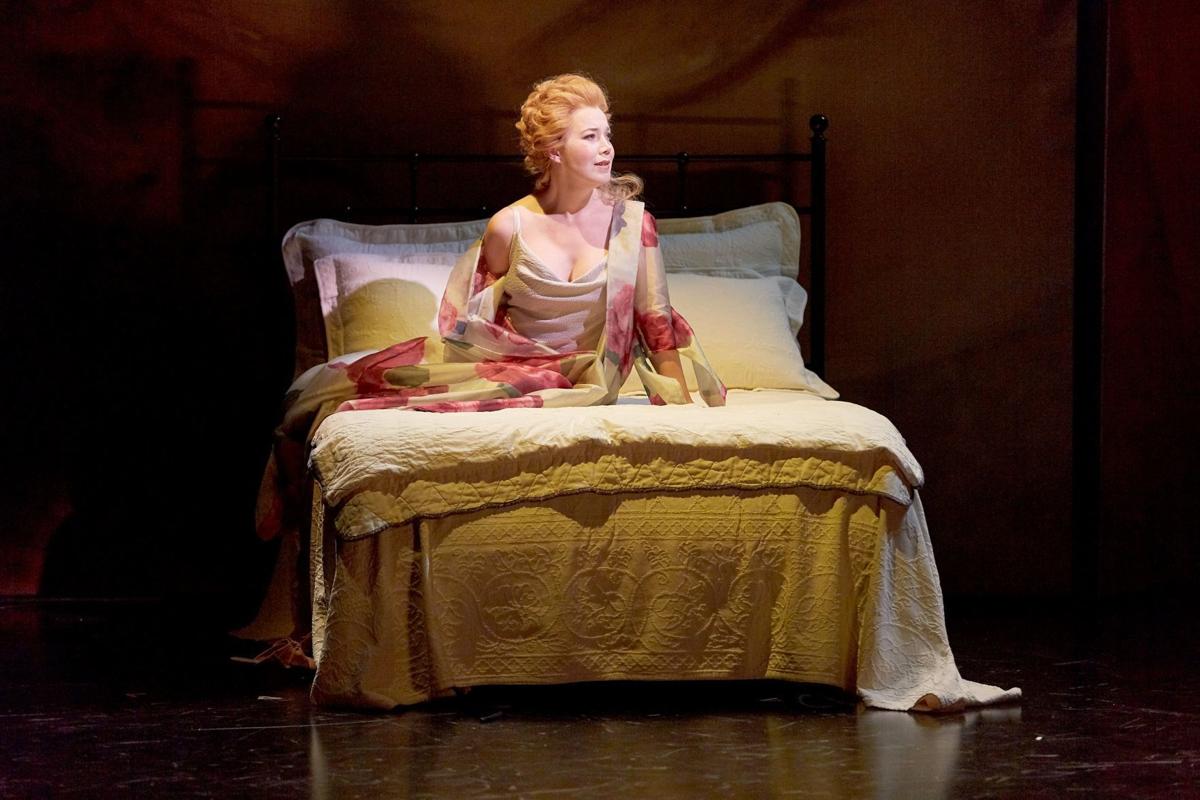 A fresh and vibrant 'The Marriage of Figaro' ensures this classic continues to resonate with today's audiences
By
Opera Theatre of St. Louis opens its 44th festival season with the crowd-pleasing "The Marriage of Figaro" by Wolfgang Amadeus Mozart, with libretto by Lorenzo Da Ponte and an English translation by Andrew Porter. The opera, whose peaks and valleys hit almost every emotion, is also widely acknowledged as among the greatest classical examples of the genre and is still popular and frequently produced. With smart stage direction by Mark Lamos and musical direction by Christopher Allen, the pairing of gorgeous, invigorating music with the comic foibles and disappointments of love and marriage is lively, energetic and surprisingly contemporary in tone despite its 200-year legacy.
Figaro and his love Susanna are servants in the household of the Count and Countess Almaviva and about to be married. A bit bored with married life, the Count has decided he wants to revive an old "feudal rights" tradition and sleep with the bride. Figaro is determined to outwit his boss; he must also outwit Doctor Bartolo and his housekeeper, she has eyes on having Figaro for her husband as repayment of a debt. Add in the charming and poetic pageboy Cherubino, who raises the Count's ire by flirting with another servant, the comely Barbarina, as well as the Countess, stir with the gossipy Don Basilio, disguise a few of the characters as others, top with a classic identity revelation and you have the makings of a first rate romantic romp with a magnificent score.
Aubrey Allicock is quick-witted and appropriately sly as Figaro, and his smooth, rich bass/baritone range is a perfect complement to Monica Dewey's pleasingly pure and warm soprano as Susanna. The two have good chemistry as the couple and shine from the top, when they sing of their upcoming marriage and plot to foil the Count's intentions. As the Count's valet, Allicock is always professional and courteous, as well as seemingly a step ahead of the Count.
Dewey is more a best friend than maid to soprano Susannah Biller's Countess Rosina, and the two are a delightful vocal match. Though the women are of different classes, they treat each other as equals and the scene where the Countess dictates a letter to Susanna is a wonderfully controlled musical treat. Biller also has a show-stopping aria as she sings, longingly, for her husband to once again find his love for her. Though you don't realize it in the moment, Biller's effortless rendition lovingly establishes her ability to forgive her husband's philandering.
Samantha Gossard radiates good humor and a bright, clear mezzo-soprano as Cherubino, a role she completely and effusively inhabits. Theo Hoffman is resonant and a touch petulant as the Count, with a voice that's vibrant and buttery. Nathan Stark, MaryAnn McCormick, John McVeigh, Elena Villalón and the rest of the talented ensemble keep the songs and action moving along in this deftly funny comedy and all play a part in the humorous dumb show during the overture.
The opera feels light and fresh under the stage direction of Lamos and Allen, and the show maintains a pleasingly quick clip that makes it feel much shorter than its three-hour run time. As importantly, the directors and ensemble show restraint by avoiding mugging and over-exaggeration of their character motivations. The comedy feels almost natural, though with the emotions heightened for maximum effect. There are just a few moments when the pace slows as Susanna and the Countess work to disguise Cherubino as a woman, a clever double jest considering the part is a traditional pants role, and when the Count and Figaro first arrive for the pivotal garden scene. Other than those brief hesitations, the show rolls along swimmingly, building to a family reunited, multiple marriages and a quite enjoyable conclusion.
Costume designer Constance Hoffman and wig and makeup designer Tom Watson include whimsical touches in the wigs, color coordinating peasant outfits and the Count's exquisitely fancy jackets, but it's Susanna's simple wedding dress and the Countess' fabulous pant and overskirt ensemble that stand out. Set designer Paul Steinberg creates a lush backdrop of romantic paintings inspired by Jean-Monroe Fragonard, with an arrow through a young woman's heart to remind us that love is also accompanied by pain. Evocative lighting, well-balanced sound and strong choreography, including fight and intimacy coaching, round out the opera's outstanding technical design.
"The Marriage of Figaro," continuing through June 29, is a nearly flawless production of a true classic that can be appreciated and enjoyed by the novice as well as the long-time opera fan. The real surprise may be the noticeable infusion of joy from the actors and orchestra that reveals how accessible, funny and current Mozart and Da Ponte's masterpiece continues to be.
Related Articles