Theatre Reviews
Theatre Reviews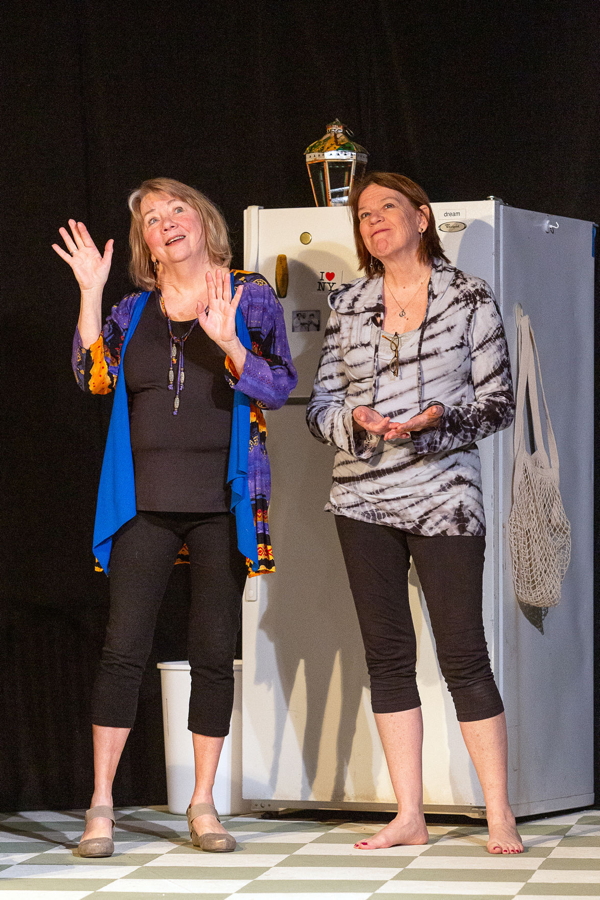 'The Roommate' is a comically twisted tale of an unexpected friendship
By Chuck Lavazzi
West End Players Guild continues their season with "The Roommate." Jen Silverman's realistically funny script looks at the discoveries and disappointments of aging, the universal desire for friendship and the seemingly never-ending quest to find oneself, even when your children are grown or your career opportunities are limited.
Sharon, a 50-something midwestern housewife who's recently retired - from her marriage - has welcomed Robyn, also a 50-something woman, into her home. Sharon thought the companionship, and the rent money, would do her good. Robyn, who recently moved to Iowa from Brooklyn, is looking for a change. And maybe running from the law. Though they are basically the same age, the two simply couldn't be more different. Where Sharon is vibrant and chatty, Robyn is a little jaded and an entrepreneurial sort, though most of her ventures are illegal. 
Jane Abling's Sharon is sympathetic, sometimes a little slow to catch on and unconsciously judgmental. But she proves herself to be more curious and open-minded than she first appears, and she's unexpectedly game when she learns of Robyn's various cons. Julie George-Carlson is mesmerizingly on edge as Robyn. Perpetually waiting for the next shoe to drop, she handles Robyn's slow but certain revelations with a deft touch and wry realism.
Unexpectedly enamored and liberated by Robyn's past, Sharon's character undergoes a profound, almost irrational change that perfectly suits the story and its humorous tone. And, though Robyn recently pledged to give up most of her former lifestyle, Sharon could easily be her next mark. Instead she proves a quick study and an able accomplice. The twists and turns are genuinely funny, with a bittersweet ending that demonstrates how quickly and profoundly friendship can change a person, no matter their age or lifestyle.
Silverman's witty, female-centric buddy comedy finds fresh mileage in the trope, particularly when combined with Robbin's "fish out of water" reaction to the norms of the Midwest. George-Carlson plays the character well, allowing the audience to laugh at Robyn's nervous reactions while still finding her likable and interesting. In a similar fashion, Abling ensures Sharon's reactions are grounded in reality. While comically showing audiences how easy it can be to find the slippery slope appealing, Abling adroitly reveals a restless unhappiness beneath her comfortable complacency. 
Directed with clear intention and an eye to the comedy by Sean Belt, "The Roomate," continuing through March 1, is a thoroughly entertaining show. Some tightening of the cues and a quickened pace would enhance the production, but strong, engaging performances by Abling and George-Carlson make the most of the charming script.
Related Articles