KDHX Volunteer Spotlight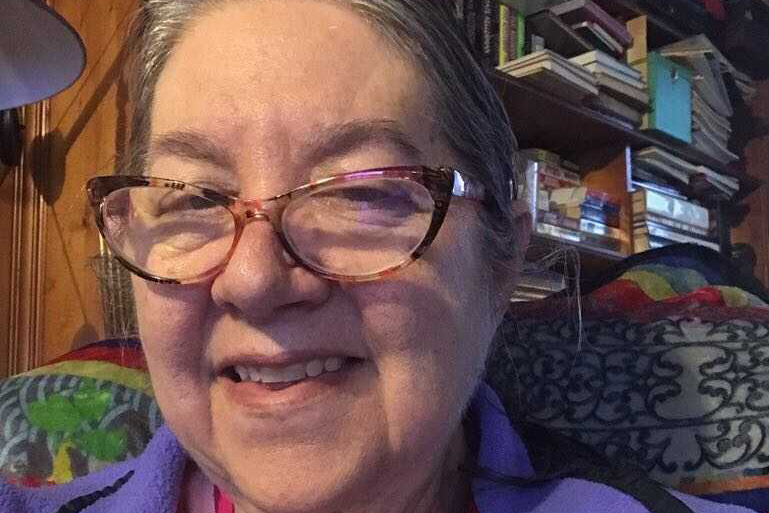 Volunteer Spotlight: DJ Harriet Shannas
Volunteer Spotlight: DJ Harriet Shannas
DJ Harriet Shanas
Folks Of The World
Sundays| 8:00am-10:00am
A long time KDHX volunteer, Folks Of The World DJ Harriet Shanas has been bringing world music to the KDHX airwaves for more than 30 years! 
Harriet developed an interest in world music and culture within the politically active and socially aware environment of University City High School in the late 60's and early 70's.  
After graduating high school Harriet traveled to Europe, spending time in the former Soviet Republic of Yugoslavia among other countries. Exposure to European folk dancing and the many different musical sounds and rhythms heard during these travels helped to further enchant Harriet with world music. 
In addition to curating Folks Of The World every week, Harriett also enjoys family time, cooking, and Eastern European embroidery.
1. First record ever bought:
Meet the Beatles
2. Favorite newish band:
I'll mention two - Trio Mandili, 3 girls from the Republic of Georgia (Central Asia) who do this amazing 3 part  harmony that you can feel in your spine, IMO; and Nefesh Mountain, a husband-wife duo in Nashville who combines traditional Jewish/Hebrew songs with 100% bluegrass skill. 
3. Last live music show attended:
Pentatonix
4. Best live act ever seen: 
Even though I attended the Beatles St. Louis concert in 1966 as a young girl, everyone was screaming and it was raining so it wasn't a great concert IMO; my next choice would probably be Tom Petty and the Heartbreakers at Bonnaroo in 2013 - simply fabulous!
5. Favorite KDHX Show:
I've really come to love the show following "Folks of the World", and that's Songwriters Showcase.  It's given me an appreciation of the American version of old and new without the artifice often assigned by other media outlets.