Volunteer Spotlight
KDHX Volunteer Spotlight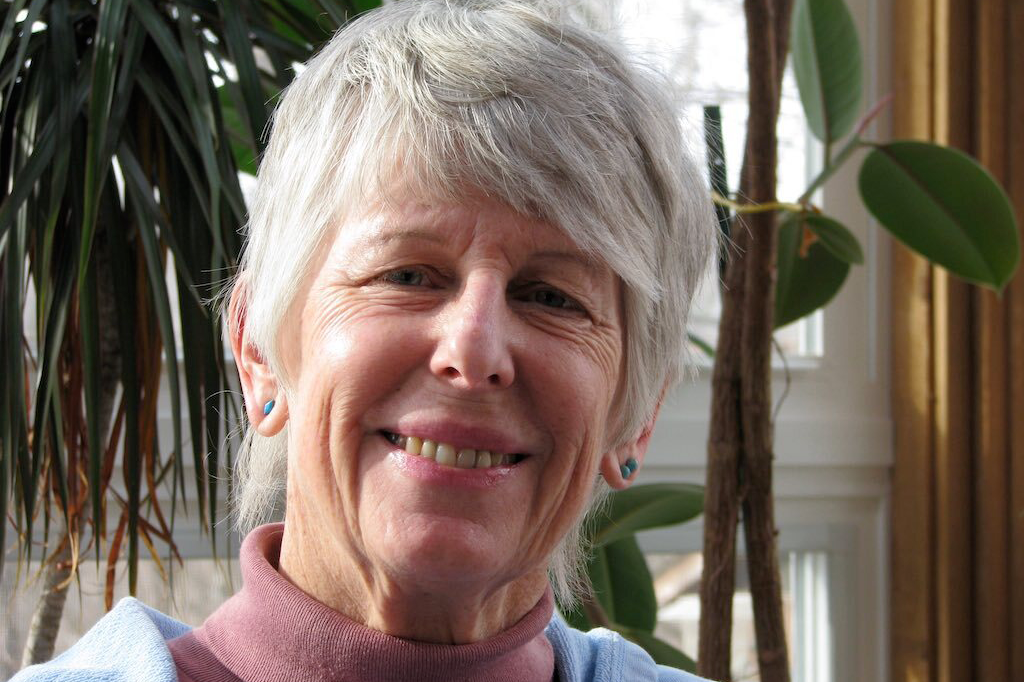 KDHX Volunteer Spotlight: Senior Film Reviewer Diane Carson
If you've recently sought out a movie after hearing it reviewed on KDHX, chances are it was written by KDHX volunteer and senior film critic, Diane Carson.
As a film critic, Diane has been providing insightful, in-depth film reviews to KDHX listeners from the earliest days of the station in 1987. Her written reviews have been available at kdhx.org since KDHX began offering online content via the world wide web.
Before joining KDHX as a volunteer, Diane discovered 88.1 on the FM dial while station surfing. "I was so delighted hearing unfamiliar, non-programmed music. It grabbed me immediately, like finding non-Hollywood films so engaging, it was new, different, and exciting."
Diane grew up enjoying movies at the Savoy Theatre in downtown Ferguson, just a short distance from her home in the Patricia Park neighborhood. Westerns and Hollywood action films were some of her favorites, though horror films such as "The Blob" and "The Tingler" terrified her she says. 
It was while a student at the University of Kansas that Diane was first exposed to classic films such as "Citizen Kane," German films, and powerful acting performances in films from the likes of Ingmar Bergman. After discovering this world of cinema beyond Hollywood productions, Diane had become enamored with filmmaking, so much so that she was inspired to eventually shift her focus to the study of film. 
That shift and the course of her education reflect Diane's dedication and commitment. She holds Master's degrees in English Literature and Composition from the University of Kansas, Media Communications from Webster University, Film Theory and Criticism with a minor in Production from Ohio University, and finally a Ph.D. from St. Louis University in American Studies, "A Feminist Reinterpretation of Screwball Comedies: 1934-1942." 
Her years of higher learning were followed by teaching positions at St. Louis Community College at Meramec, where she was a Professor of Film Studies and is now Professor Emerita, and at Webster University as an Adjunct Professor of Film Studies.
Diane has also held positions with the University Film and Video Association (UFVA), where she has served as secretary, president, and board member. A co-founder of The St. Louis International Film Festival, Diane has served as a member of their advisory Committee as well as a judge. Additionally, she has been a film Critic with the Alliance of Women Film Journalists since 2018.
Diane has covered many film festivals. Cannes, Telluride, Toronto, Palm Springs and Sundance are some of them. The True/False Film Festival held in Columbia, Missouri and The Webster University Film Series are among her favorites. 
Internationally, Diane has been a Faculty Mentor and Visiting Lecturer at Christ Church University in Canterbury, England. She has pursued field studies in South Africa, Australia, New Zealand, Mexico, Spain, France, Egypt, and Morocco. As a "Film Expert" for the American Documentary Film Showcase, she has led discussions and taught master classes in faraway places such as Indonesia, Burma/Myanmar, Vietnam and Kazakhstan.
"I LOVE to travel!," she says. And along with her career-related journeys, Diane has also explored the world with her husband Will, her best friend of 52 years. Bhutan, Chile, Greenland, Norway, Sweden, Finland, Iceland, Argentina, Croatia, Belize, Tunisia, Ireland, Costa Rica and Latvia are among the countries they have visited.
They have also traveled and camped in all 50 states as well as almost all of the Canadian provinces at first in a "cruddy little tent, and eventually in a Volkswagen camper," says Diane. 
Next up for 2023 is India, "I am still eager for more," Diane exclaims of traveling. Outside of world travel and being a volunteer contributor to KDHX, Diane also enjoys sports and even considered a degree in Physical Education at one time. A competitive swimmer and runner, she has completed 11 marathons and 15 half marathons, including the St. Louis, Chicago and New York marathons. 
Diane also loves animals, she now has one cat, after losing two at 19 years old last year. Rounding out the menagerie is her horse, Cool Hand Luke in addition to five chickens!
"Film is a window on the world to different cultures, ideas, insights," says Diane of film. And on being inspired to dedicate much of her life and time to teaching and reviewing films she adds, "When you love something, you want to get others enthused about it. I hope my comments prompt viewers to think about what film in general is, and what a specific film can offer."
On 88.1 and what KDHX's mission to build community through media means to Diane: "What you offer and who offers it, the diversity that is our community, as well as the people involved, comes through in how it is presented, as a non-traditional, non-dictated formula that is eclectic and diverse. I love having KDHX in my wheelhouse".
First film seen? 
"North to Alaska" (at the old Savoy Theater in downtown Ferguson)
Favorite film(s)? 
"Rashomon" (directed by Akira Kurosawa) – "cinematically stylistic," and "Casablanca" (directed by Michael Curtiz) – "the romantic sentimental side of me loves, also full of political subtext"
Last film reviewed? 
"No Bears" (directed by Iranian filmmaker Jafar Panahi)
Favorite movie theater(s)?
The High Pointe (recently purchased by Cinema St. Louis), Webster University's Winifred Moore auditorium (new projection and audio, plus real film projection possible!) though often sees films at Ronnie's Cinema
Favorite KDHX program?
Radio Rio – "I love Brazilian music, it provides a great pick me up after exercise"
Diane Carson is one of the many volunteer voices who help make KDHX possible. Hear her film reviews on KDHX 88.1 FM and read them online at kdhx.org