KDHX Presents Listen Live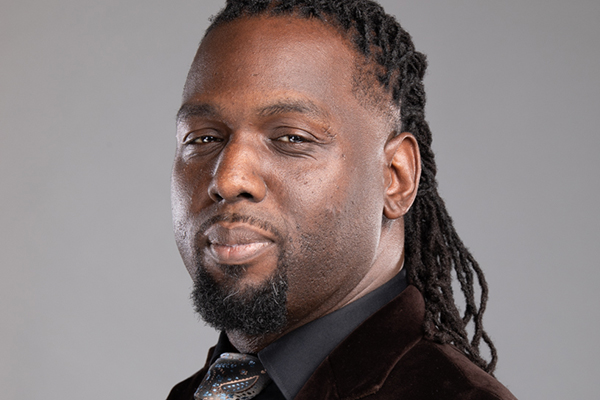 Listen Live Online 12/22/20 - Featuring Benjamin Garrett, Sr.
Written by

KDHX
KDHX is proud to present Listen Live featuring Benjamin Garrett Sr.
Tune in to the KDHX Facebook page Tuesday, December 22 at 7:20 PM to watch the live video performance!
The first 20 minutes of the event will be broadcast live on the air at 88.1 FM on Wax Lyrical with Caron. The entire 40-minute session will air live on Facebook.
Listen Live is sponsored by the Missouri History Museum.
From the artist:
International solo-pianist Benjamin M. Garrett, Sr. is no stranger to the stage and studio. Classically trained by the late German pianist, Dr. Glenn Freiner, who was the director of arts at the state of Illinois oldest college, Mckendree University. With influences from jazz, classical, and gospel music, your ear remains intrigued to master-class harmonization. With so many other types of music that exists today, he pulls from an era that existed decades and even centuries before his time. Musicians have noted him to be one of the most transformative musicians to come out of the St. Louis surrounding metropolitan area, and has affectionately termed his music 'refreshingly unpredictable and never out of place'.... "Benjamin's music has a strategic flow that's out of this world." says legendary solo pianist, Johnny Oneal.
He presently sits on the Board of Directors of a non-profit organizations: Sankofa Village Project - where select students are chosen to receive 5,000 dollars a year from the Frank Bouleware Scholarship fund to attend an HBCU or arm their education in African studies.
Based on the community's needs and the efficiency of services, he has assisted United Way in the allotment of 15 million dollars to the nation's top nonprofit organizations in the inner-city. Mr. Garrett has a proven record of philanthropy, goodwill, and mentorship in the urban and worldwide community.
Through his philanthropic endeavors, Benjamin has been a benefactor in providing funding and develop financial plans for select students of Mercer University who traveled internationally to teach English as an official language in their curriculum.
Mr. Garrett has provided housing for displaced women and children since 2011 and has been personally involved in assisting displaced women to obtain multiple lines of income for financial stability.
Recently, Garrett has been chosen to be the diplomatic representative of dispensatory finance between select German and American agencies.