Local Artist Playlist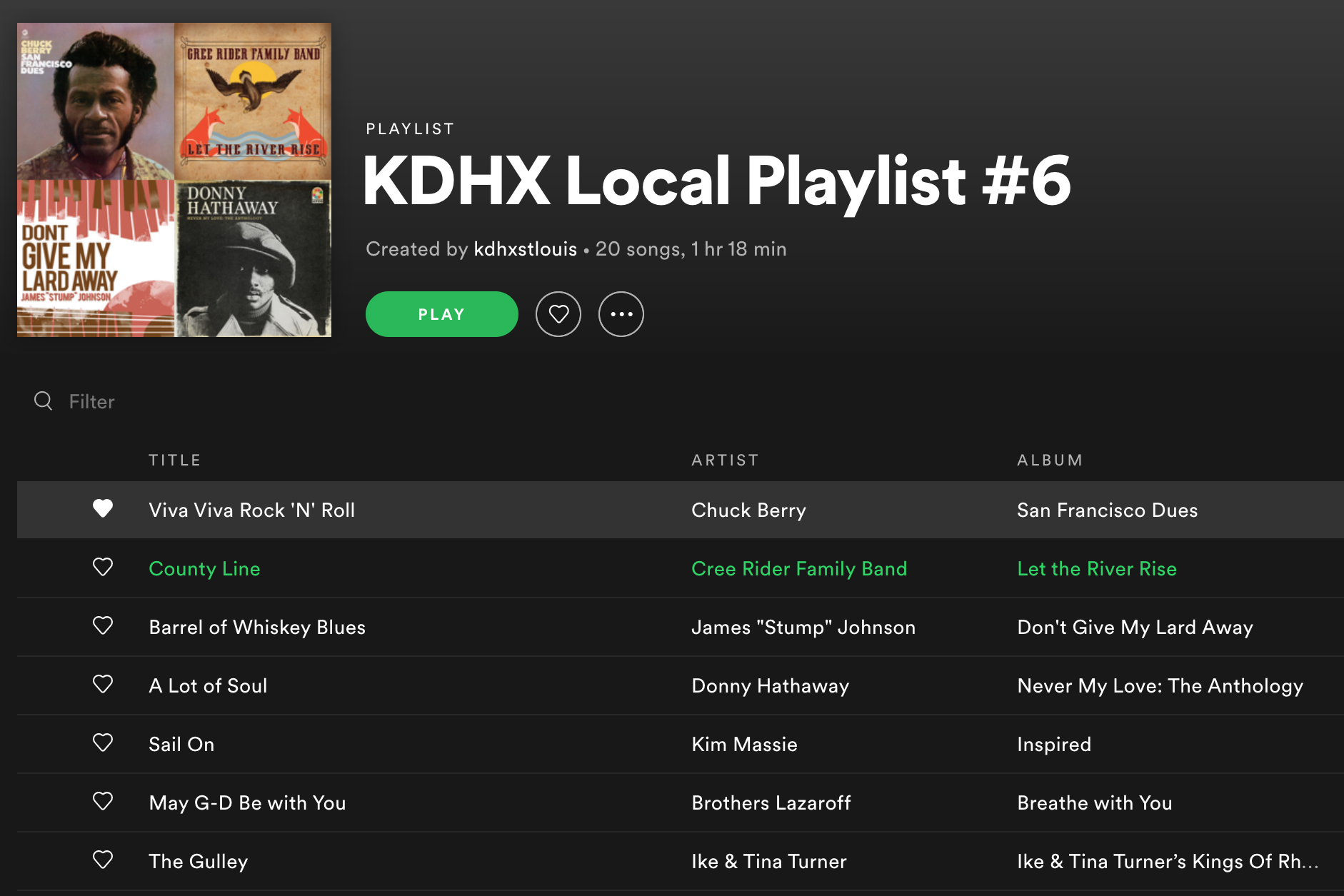 Thanks For Choosing KDHX!
Written by

KDHX
KDHX volunteers both on and off the air are always hard at work providing you with a connection to the arts and culture of our region and to our vibrant local music scene.
In addition to the KDHX airwaves, please explore kdhx.org to see all that KDHX offers with the help of listener support.
For over three decades, listeners have invested in KDHX and now everyone is reaping the rewards. Thank you for doing your part in helping the staff and volunteers provide the much-needed and valuable service of music discovery 24 hours a day, 7 days a week. The staff and volunteers want to thank everyone who helps make KDHX possible. 
To kick off your weekend, we present another Spotify Local Artist Playlist.