Film Reviews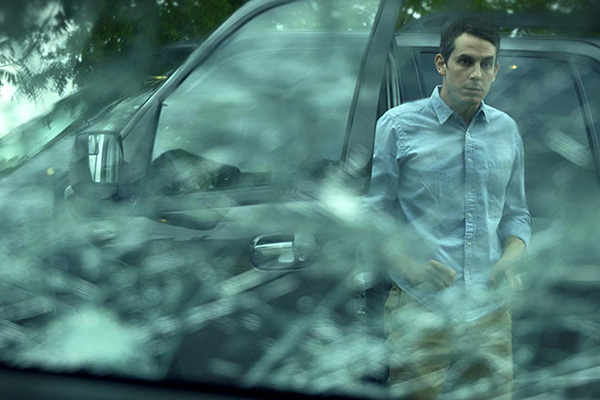 'A Patient Man' Will Work In Classrooms More Than TV Rooms
Written by

Martha K. Baker
Tom loads his bicycle onto the commuter train after pedaling to the station. Co-workers greet him at the corporate office as if he's been gone forever. He has, in a sense. He had a horrible car accident. Lost his wife in it and he lost his way. 
"A Patient Man" explores his way out, but it tells a different story about film-making than it does about a man named Tom. But back to his story for the nonce. Tom acquaints himself with another man on the train, and they strike up a conversation. Tom tells his therapist that he has made a new friend, this man named Aaron.
Tom tells Aaron that the car wreck is the reason that he does not want to drive a car to work. Aaron tells Tom that the authorities have restricted his driving because he's done some bad things behind the wheel.
And we begin to put two and two together. This is not hard, for "A Patient Man" telegraphs the plot even while spinning it.
Watching "A Patient Man" requires patience, for it is not worth trying to figure out what's going on. It is a little intriguing, a little unsettling. After all, revenge is involved, negotiations are held, connections are made, dot to dot. But there's really nothing new here.
What is here is a chance to see a film made by earnest actors, like Jonathan Mangum as Tom and Tate Ellington as Aaron, although Ellington too often displays mediocrity. Kelsey Scott's role as the therapist is steady if not stellar. "A Patient Man" is also earnest in direction by Kevin Ward and very earnest in writing by Kevin Ward. But "earnest" is not the same as excellent.
Still, "A Patient Man" would serve very well as an example in a film class of how to make decisions regarding plotting, lighting, directing, and writing (especially flashbacks and forecasting). It is more discussable than watchable. "A Patient Man" will be available as video on demand after Feb. 7.