Inside KDHX
Inside KDHX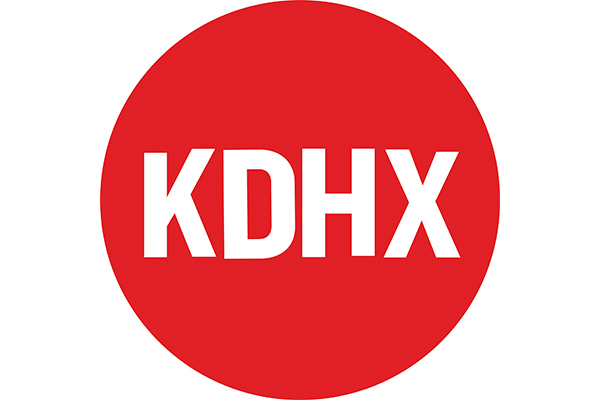 A Message From KDHX
Over the last year, KDHX has been at the center of a conversation driven by many different members of the St. Louis community. While we at KDHX made the initial decision not to release a reactive response, we now feel it is time to update our community on where we are headed. As we prepare for a new year, we recognize our opportunities for growth and find ourselves in a unique position to learn through those opportunities. As a community-driven radio station, we seek to lead by example and serve as the example to our peers. 
At KDHX, our Core Values – which include community, localism, and diversity – have informed our work and mission from our inception. Our mission has evolved over time to exemplify a more simply stated purpose, allowing us the flexibility to live in to new ideas and take risks that use community feedback to inform our work. To that end, we choose to embrace the latitude this mission provides. Our Board of Directors has undertaken a Strategic Planning process to ensure that our work explicitly aligns with our Core Values and our commitment to community. We intend to deepen this commitment, beginning with continued open and honest communication. We plan to undertake both the important work of recommitting to our internal organizational culture and of reconnecting with our broader St. Louis Community.  We recognize this is an ongoing process. We embrace it fully – asking questions when we don't know the answers, ensuring we have input from all stakeholders and committing to ongoing transparent communication. 
From this perspective, we have a responsibility to identify if and when things don't go as we intend. KDHX is committed to calling ourselves out and calling ourselves in to the important work of creating positive change and generating productive community conversation. While we have always engaged in these ideals, it is increasingly important in post-Ferguson St. Louis to note that anti-bias and anti-racist work is important across all sectors. We recognize that racial and gender equity is an outcome that cannot be achieved unless we are committed to doing the work. We are making that commitment. We intend to learn from our community and those who are invested in our mission. 
We are deeply grateful for and will continue to build on the dedication of our volunteers and the support of our loyal listeners and donors. There is much to learn and our hope is that you come along with us on this journey so that we may grow together. St. Louis is a vibrant and engaged community – KDHX is deeply committed to representing this vibrance as a voice for the community.
Please be on the lookout for regular updates from us as we work to lead by example.