Inside KDHX
Inside KDHX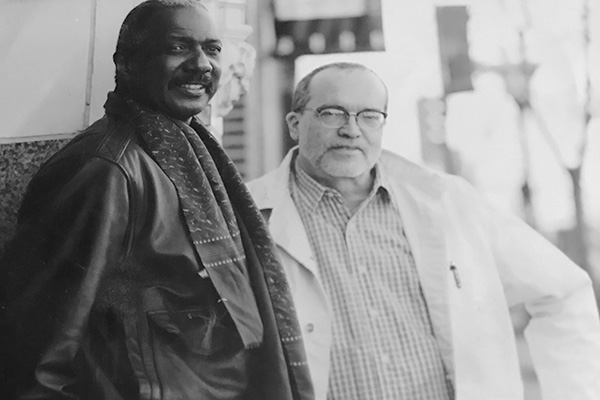 Hank Thompson Remembers His Friend DJ Wilson
As we reflect back on 2019, we would like to remember longtime KDHX radio host and podcaster, DJ Wilson of Collateral Damage, who passed away in April. We are honored to have worked with DJ and that he shared his wit and expertise with the station.
Hank Thompson, host and producer of the KDHX podcast Tangazo, and longtime friend of DJ Wilson, recently shared his memories of DJ as we take a moment to honor his memory.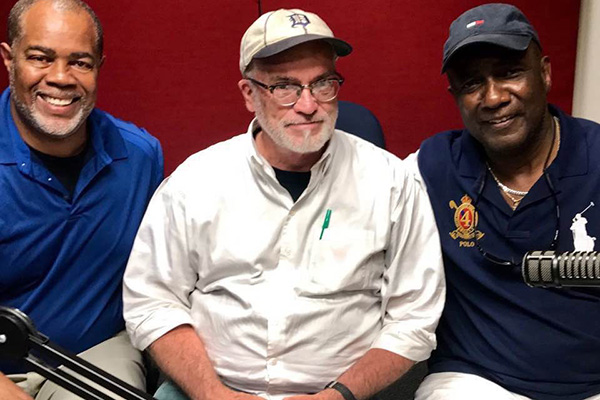 I had the pleasure of knowing DJ Wilson for around 24 to 25 years.
I first became acquainted with DJ in the mid-nineties while I was working as a radio talk show host for KATZ 1600 AM. In those days, I was very active covering community and political events. I began to notice DJ covering some of those events for the Riverfront Times. We became friends.
I remember DJ with his Army jacket, his ever-present notepad and spectacles, showing up at places and events that we announced on the air that we would be attending. Over a period of time we became really good friends.
I learned about his family, including his five adopted African American children. I asked DJ to do some on-air work with me in 2000, which he did for a number of weeks. Forever the journalist, he brought authenticity to my radio show titled "Voices" on 1380 AM.
I was a frequent guest on DJ's "Collateral Damage" radio show on KDHX 88.1 FM and later on the podcast "Collateral Damage." Likewise DJ was a frequent guest host on my radio show "Voices," which was now broadcast on WSIE 88.7 FM.
When DJ became ill he asked me to sit in for him on his "Collateral Damage" podcast, to which I agreed. This led to my own KDHX podcast "Tangazo."
Dennis James Wilson, DJ, was the proverbial "brother from another mother," one of the most talented journalists I've ever known and one of the most humble human beings with a great heart and spirit that I've ever had the privilege to know and to call my friend.
Sincerely,
Hank Thompson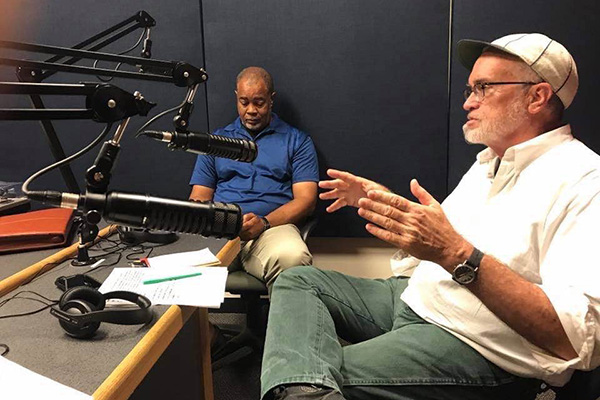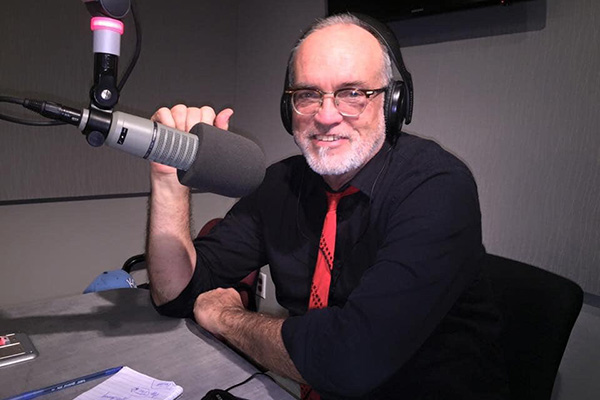 Be sure to listen to all the incredible episodes of Collateral Damage he recorded at KDHX.