Inside KDHX
Inside KDHX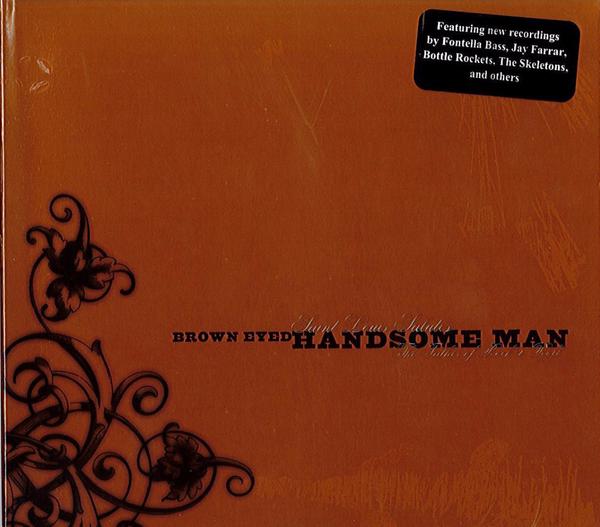 KDHX Chuck Berry Tribute CD Available
In 2004 former KDHX DJ Kip Loui gathered some of the most talented musicians in St. Louis to produce a Chuck Berry tribute album for KDHX titled "Brown Eyed Handsome Man". In honor of the recent passing of the St. Louis legend and founding father of rock 'n' roll, we are making a limited run available to order from our online store. Recorded at the Magnolia Studios, this CD features recordings of famous Chuck Berry tunes reinterpreted by Fontella Bass, Jay Farrar, Bottle Rockets, The Skeletons, and more. Roy Kasten, DJ of Feel Like Going Home on Wednesday mornings 7-10 a.m., wrote the liner notes:
Chuck Berry has been called the poet laureate of rock & roll, but that doesn't go far enough. Dramatist, historian, philosopher, and sociologist, Berry can tell you more about the promise of rock & roll than any music critic can. "Hail, hail rock & roll/Deliver me from the days of old," he sang. Berry didn't bluff. He gave voice to a new culture with wit, wordplay, and narratives that trumped catchy novelties, though he could write those, too. His greatest songs — so full of life, so affectionately detailed, so rhythmically natural, so observant and so playful — rock for the sake of rocking, for how good it feels to have no particular place to go because that means you can go anywhere.

Berry wrote some fine blues — especially "Have Mercy Judge" and "Why Should We End This Way?" — but he paid no mind to fate and received repetition. His verbal ingenuity is spectacular; a souped-up groove is all it takes to let the imagination rip. All the junk and jewels of America — the glory is you can't tell them apart — are packed into the most compressed form. His songs move, the rhymes rocking in perfect time, the stories grabbing you from the get-go: "Tulane and Johnny opened a novelty shop/Back under the corner was the cream of the crop/Everything was clicking' and the business was good/'Till one day, lo and behold, an officer stood." His style isn't inimitable, and it isn't precisely original; it's archetypal and American. Once that would have been a contradiction, but that was before Berry turned the sound of a subculture into a universal lingo and made three-minute dance numbers into comprehensive portraits of life.

Berry's characters — the mysterious Brown-Eyed Handsome Man, Memphis Marie, Tulane and Johnny, and Sweet Little Sixteen, with her grown-up blues and fan-club photos — resonated with an audience hip to the cinematic realism of "On the Waterfront" and "Giant" but even hipper to the wave of rocking rhythm and blues cresting before them. Years before he walked into Chess studios to record "Maybellene," Berry was integrating country and blues in St. Louis bars. When he changed Johnny B. Goode from "colored boy" to "country boy," he wasn't pandering; he was stretching his audience and his art. His songs rarely confronted class and color lines directly; they made an end run to the wide open space on the other side.
Once asked to name his favorite cover version, Berry grinned and replied, "All of them." To cover Chuck Berry is to find the abracadabra of rock & roll, to open a thousand creative doors. Our lives are never so open-ended, our possibilities never really endless. But punch up the juke box and for three minutes "Around and Around," "Come On," and "Little Queenie" present more freedom, more truth, and more delight than you could otherwise hope for. It just goes to show that with a great rock & roll song, and with the artist who set the gold standard, you really never can tell.
Tracklist
Fontella Bass- "Brown Eyed Handsome Man"
Bottle Rockets- "Come On"
Earl- "Beautiful Delilah" 
Jay Farrar- "Why Should We End This Way"
Rockhouse Ramblers- "Tulane"
Tinhorn- "Club Nitty Gritty"
The Skeletons- "Jaguar & Thunderbird"
Soulard Blues Band- "No Money Down"
Bennie Smith & The Urban Express- "Viva Viva Rock & Roll"
Waterloo- "No Particular Place to Go"
The Gentlemen Callers- "Ramona Say Yes"
The Phonocapters- "Little Queenie"
Gumbohead- "You Never Can Tell"
Highway Matrons- "Sweet Little Sixteen"
Bob Reuter & Palookaville- "Bye Bye Johnny"
The Orbits- "Thirty Days"
Trip Daddys- "Johnny B. Goode"
Magnolia Summer- "Around & Around" 
Order your copy here!