Music News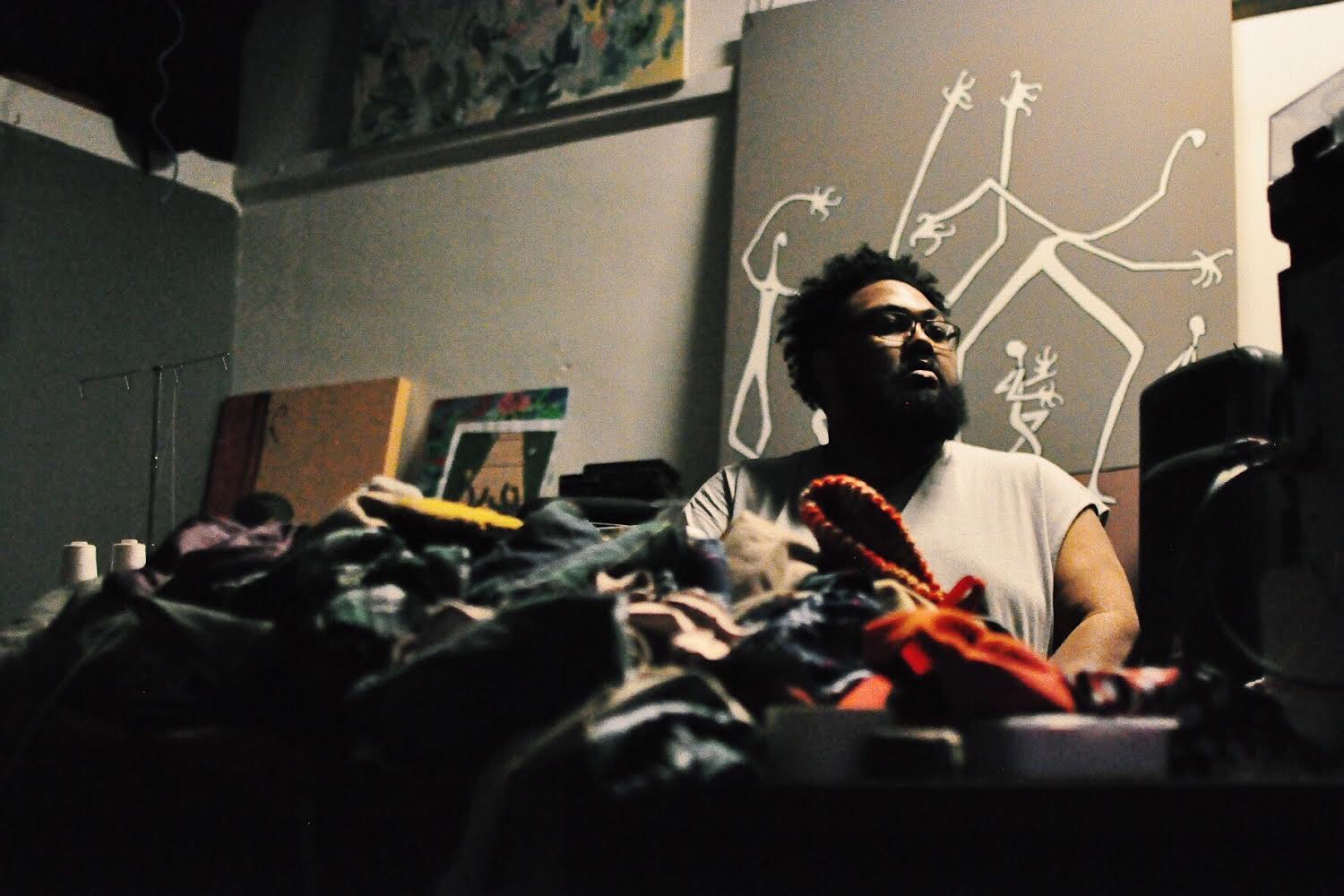 Listen Local: S.L.U.M. Fest Producer of the Year, Centipede
Music is a language, extending beyond the vibration of air molecules stimulating a listener's ears, communicating a sense of healing and understanding that soothes the soul. This truth is well-known to St. Louis beatsmith, Centipede, the recipient of this year's S.L.U.M. Fest Producer of the Year award.
A native of Harrisburg, PA, Centipede's journey as a music producer began in 2005, when he relocated to St. Louis as a child. Originally influenced by listening to records with his grandfather, Centipede later learned the value of music from playing popular video games like "Kirby's Dreamland." Delving into the soundtracks that enhanced gameplay instilled in him a love of creating.
Stuck in a new, unfamiliar city, Centipede immersed himself in music, tinkering and playing with sounds for several years, letting no one hear his work until he felt comfortable in his craft. Without knowledge of the local artists and producers, Centipede turned to Facebook in 2012 to expand his creative sphere and discovered a Red Bull Music Academy event in St. Louis featuring Mvstermind, Blvck Spvde, and Michael Franco. This experience introduced him to a burgeoning scene of talented musicians who were developing their styles and building supportive fanbases, allowing him the opportunity to imprint his own interpretation of beat making onto music lovers.
A first gig came quickly after that, at blank space on Cherokee Street – the de facto nucleus of creativity and art for many St. Louisans – where he performed at a recurring beat set called "Louder Than Words." Nervousness initially overwhelmed the producer, who turned to laughter to overcome his emotions, playing Rick Astley's "Never Gonna Give You Up" before impressing the crowd with his signature hazy, soulful music. Centipede quickly became enmeshed in the hip-hop scene, collaborating with artists like RA CHILD and Steve N. Clair and frequently appearing in showcases like FarFetched's "The Link Up" and the popular beat battle, "Fresh Produce," in the Grove.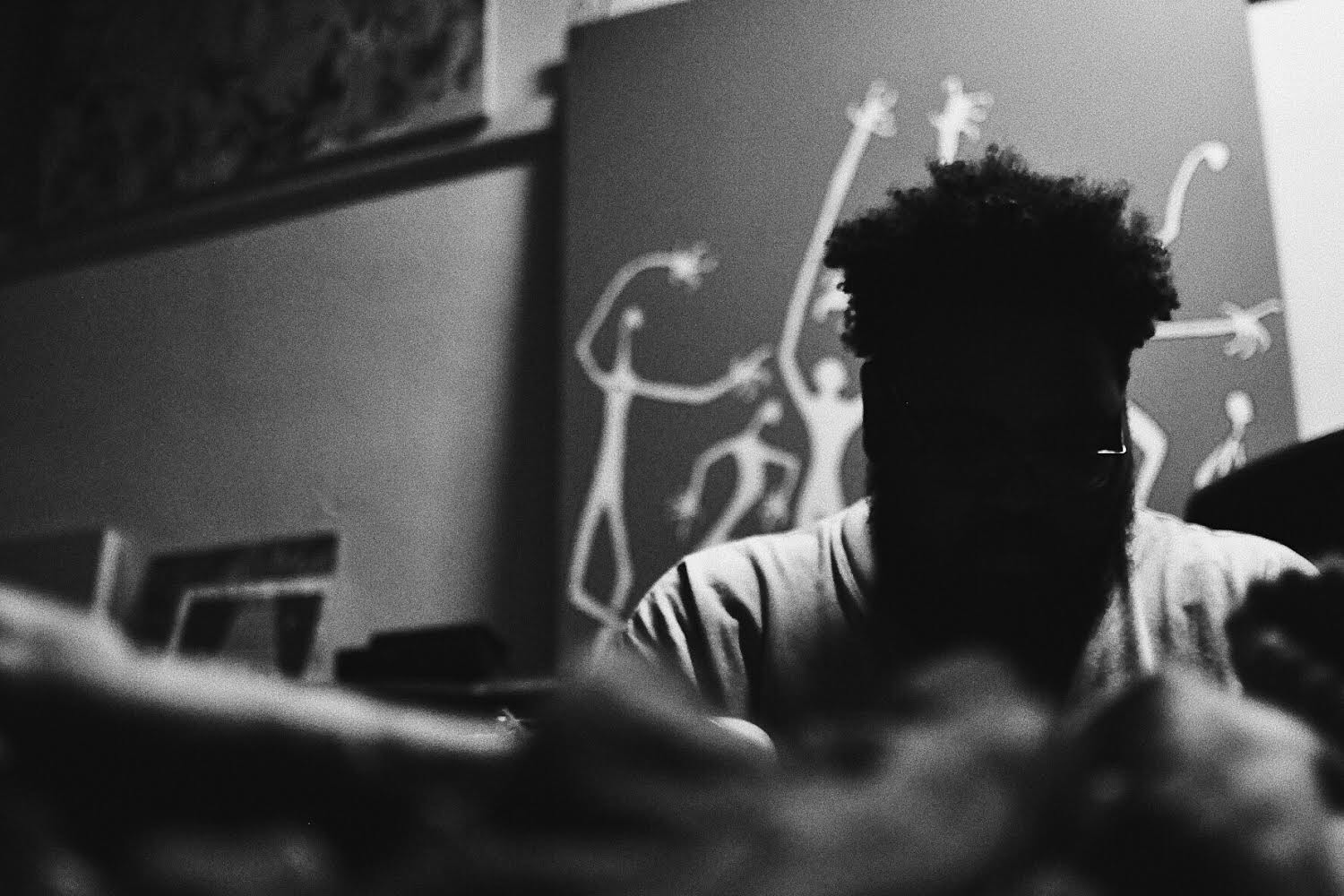 Producer, Centipede. Photo by Victoria Donaldson.
His early involvement in these influential, producer-focused events led to the creation of "Beat Juice," a monthly musical exploration of the minds of St. Louis creators, curated by Centipede and hosted at The Juice on Cherokee Street. In his own words, he calls the event a "portal into the city's production scene," and many notable producers have already passed through, including Mad Keys, LoveBaker and Blvck Spvde. The idea came from Centipede's early attempts at finding his voice among his peers and his desire to create a space for artists who share his ideology – performing quality music in an approachable setting without the worry of competition. His goals for "Beat Juice" are two-part: to encourage young artists to build their confidence by sharing their talents and to link producers, vocalists and fans in an intimate setting that fosters both creativity and community.
Centipede's signature work is his 2017 album, 'Vibrational Medicine,' a personal piece that allowed the producer to persevere through emotional hardship. At the time, he felt the dull sting of self-hatred and depression and turned to beat making as an outlet. "Creating [these] beats made me feel like I was achieving peace," he recalls. The energy of his warm, soulful notes is palpable; the density of the drum kicks stirs motivation and pushes the listener forward. Any sadness on the tape quickly dissolves into a sense that Centipede accepts and understands his calling as a musician.
And now, The S.L.U.M. Fest Producer of the Year looks to a future filled with possibility – "Beat Juice" expanding into new cities, additional collaborations with St. Louis music producers and the release of a new beat tape entitled, 'Earth Vibes.' Keep an eye out for Centipede as his plans unfold. The manifestation of his mind through the sound vibrations is a testament to the genius of humanity and the fortitude of a man who bettered himself through art.
Listen to the official bandcamp release of 'Vibrational Medicine.'