Music News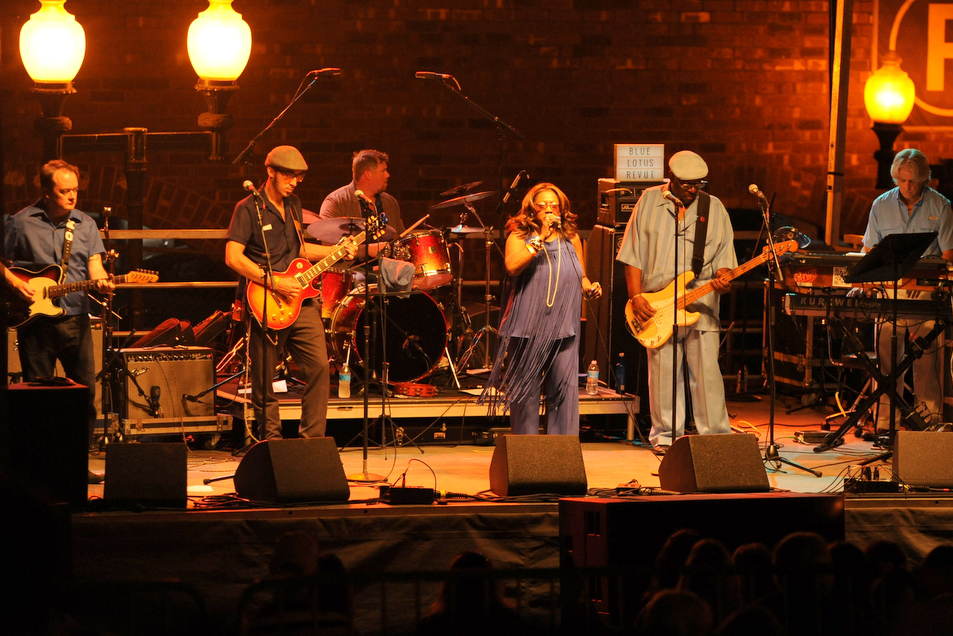 The St. Louis Soul Revival, Part 1: A Legacy Lost and Found
Hearing "Would You Rather" by the Georgettes in the recent Forest Whitaker movie 'Roxanne Roxanne' or Bernie Hayes's 1969 "Cool Strut" in a new Heineken beer commercial serves as a reminder of the soul scene that once flourished in St. Louis. The city never had a Motown, Stax or Chess with its massive marketing and distribution system. But, if there was one musician that put a stamp on our local soul, it was Oliver Sain – the band leader, musician, and producer that Solomon Burke once called, "the Quincy Jones of St. Louis."
Sain grew up in a musical Mississippi family playing trumpet and drums in his teens and taking up the sax following his service in the Korean War. He played Greenville, Mississippi juke joints in the early 1950's with his stepfather, Willie Love, as well as Sonny Boy Williamson, Charlie Booker and Little Milton, who got signed by Sun Records talent scout, Ike Turner. Sain met the Chess brothers after moving to Chicago in 1955 and began playing everything from the blues to jazz, on drums or sax, with Howlin' Wolf, Elmore James and others. He would tell people that it was a gig that got him to St. Louis: "I came to East St. Louis in 1959 to play a weekend with Little Milton and I've been stranded here ever since."
In St. Louis, he encountered a music scene being turned upside down by Ike Turner's Kings of Rhythm and Little Milton's Band. He became Milton's musical director, wrote and produced records on the Bobbin label and found new talent like Fontella Bass and Bobby McClure. He would laugh when telling people about Bass: "I recruited a piano player and later found out she could sing her ass off." A few years later, he formed his own band, The Oliver Sain Soul Revue, featuring Bass and McClure. Their 1965 hit, "Don't Mess a Good Thing Up" on Chess, provided the royalties that enabled Sain to open Archway Studios (1965-2003).
The studio attracted top talent. In addition to Bass and McClure, there was Ike (and later) Tina Turner, Little Milton, Albert King, Shirley Brown, Barbara Carr, David Dee, Larry Davis, Julius Hemphill, Johnnie Johnson, The Montclairs, The Georgettes, The Sharpies, The Smith Brothers / The Smith Connection, The Caesars, The 13th Floor, The Laniers, Bernie Hayes and Uvee Hayes, and many more. And Sain was a talent in his own right with multiple albums featuring his searing sax. One listen to his "Soul Serenade" tells you all you need to know.
Jimmy Hinds, a renowned bass player, was his co-producer at Archway. Sain managed the artist relationships and kept the studio filled with state of the art recording equipment. In the studio, Hinds was the musical director – with both acting as engineers and musicians, playing their instruments and drawing from a circle of Sain band members, including guitarist Phil Westmoreland, for recordings. Hinds found their differing styles to be complementary: "Oliver had a country boy ear but was a stone bluesman. I had my blues but I was a Motown baby with clarity in hearing everything. We had two different ears so our mixes sound different but there was no conflict because we came from the same place. We were bluesmen."
They drew from the deep St. Louis talent pool and tapped a unique East St. Louis model cities program. The Young Disciples (1967-72), developed by woodwind player Allen Merry – who worked with Curtis Amy, Ray Charles, Hank Williams Jr., and Little Richard – became a mini Motown for training young musicians. Hinds said Archway opened the door of opportunity for the black community: "Oliver Sain brought his record industry experience from Chess to St. Louis. A lot of us would never have seen the technology or how to use it. White studios were very uncomfortable to work in. They didn't want us [black musicians] learning the business. Oliver opened the doors for the black community to learn about music and music production."
Sain's death in 2003 marked the end of an era memorialized today by the Stax, Chess and Motown museums. In St. Louis, Sain influenced artists like Marsha Evans, Renee Smith, Kim Massie, Marty Abdullah, Gene Jackson, Roland Johnson, and Marcel Strong, while the Apostles and the Ground Floor Band kept the music alive performing covers. One exception was Uvee Hayes, whose consistent album releases still sell and get radio play. Her latest work includes two recent CD's, 'Nobody But You' (2017) and 'From a Woman's Point of View' (2018), and a new video "Basement Party."  
The exciting news is the emergence of a new and old soul scene thanks to the efforts of the St. Louis Blues Society. Jeremy Segel-Moss, the STLBS chairperson, likes to tell how "for years my band (The Bottoms Up Blues Gang) would be traveling and telling people in the places we played about the amazing music in St. Louis. But we didn't have anything to back it up." That changed when he was elected chair in 2013 and set out to produce an annual CD. The first one, released in January of 2015, was titled '14 In 14.'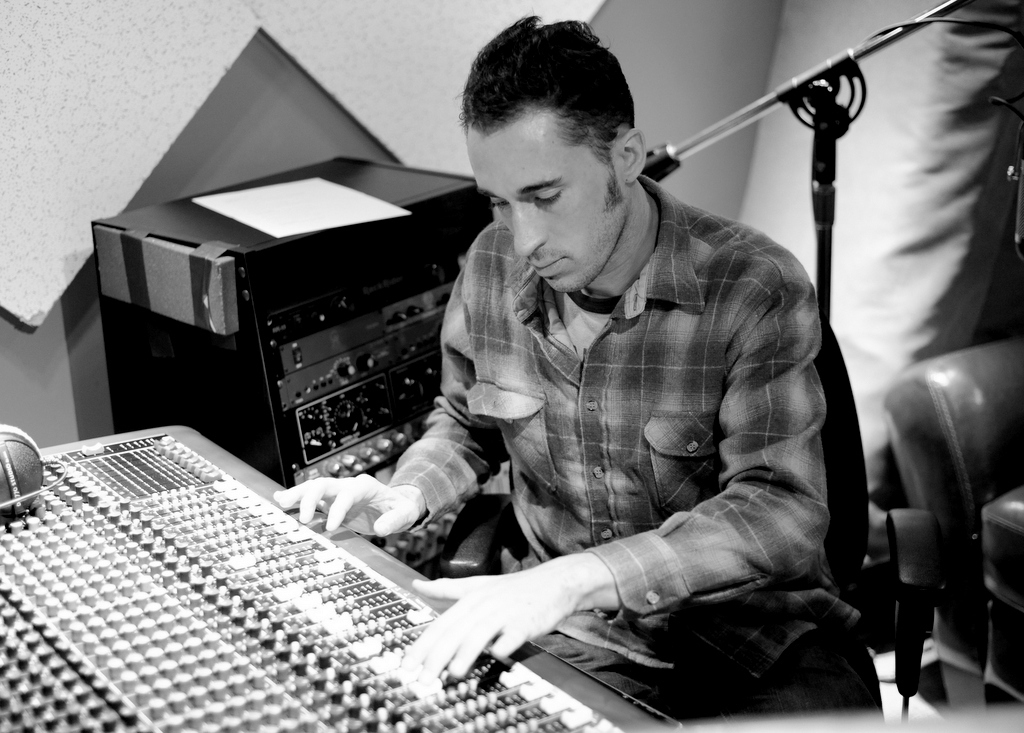 Paul Niehaus of Blue Lotus. Photo by Bob Baugh.
The idea wasn't just about visibility; it was an organizing tactic for Segel- Moss: "We wanted honest participation with our town's musicians. With the CD they get one song recorded for free and encouragement to make nine more for their own CD." The first one was a learning curve. A compilation of recorded songs submitted by musicians "was a tough sell." According to Segel-Moss, "we encountered lots of 'No's' and apprehension from older artists who had been screwed by record companies. We also found many well-known local artists didn't have any original music." That needed to be remedied.
'15 IN 15' took that step by collaborating with Paul Niehaus, one of the most desired sidemen in town (guitar, keyboards, bass, drums and more), who was opening Blue Lotus Studios. Niehaus works in many genres but he is quick to tell you that, "my core, all-time favorite music is Royal Studios High Records, the Memphis sound from the early 1970's." It's a template for him to "make music that has an organic quality and songwriting where all the songs on a record are a cohesive statement with threads harmonically woven throughout."   
Their plan worked and the hoped-for spinoffs became a reality. After '15 In 15,' Niehaus worked with soul master, Roland Johnson, to produce his first original CD, 'Imagine This.' Soul artists Renee Smith and Gene Jackson cut original songs for '16 In 16' – with Jackson then writing his first original album, '1963.'  The Johnson and Jackson albums received good reviews, as well as Blues Blast nominations. They are working with Niehaus to produce follow up records.   
The soulful thrust of '17 in 17' included Kim Massie, Marcel Strong and the Apostles, Marty Abdullah, Brian Owens & the Deacons of Soul, and Charisse "Swan" Sauls. Massie and Abdullah are now working on original CD's with Niehaus. He is also helping to promote the music by organizing an ongoing series of Blue Lotus Soul Revues that include Chess, Stax and Motown tributes. And the word is spreading. Ms. Zeno, the Mojo Queen – a Memphis soul legend – traveled to St. Louis to make her newly released CD, 'Back In Love,' at Blue Lotus.
Niehaus thinks Brian Owens, a Ferguson native, with his Marvin Gaye inspired soul has the potential "to be the Al Green of St. Louis." He has already achieved national attention with 'The Soul of Ferguson' and the critically acclaimed 'The Soul of Cash' (yes, Johnny Cash) and the single, "For You," with five time Grammy Award winner Michael McDonald. He is currently doing pre-production work and writing his next album at Blue Lotus.
There is a younger wave of soul and R&B artists emerging as well.  The new '18 In 18' features an 18-year-old Little Dylan Triplett, who has taken the town by storm with his bluesy soul and R&B. He recently signed with Marquise Knox LLC and is writing songs for a CD. One of his early R&B performances came in 2017, when he sat in with another reemerging local soul artist with Motown roots, Carolyn Mason, at the National Blues Museum.
Two other young Stax-influenced bands are making waves in town with original music and energy infused live performances inspired by horns, harmonies, keyboards, and a sound that makes you move. Al Holliday and the East Side Rhythm Band is a 10-piece outfit that recently released a self-produced, critically acclaimed third CD, '4963.' Holliday is also producing the first original CD for the seven-piece, three-horn band, Big Mike Aguirre and the Blu City All Stars. Both bands were featured acts, along with Marquise Knox, at last year's Big Muddy Blues Festival.
This is a feel good St. Louis story about soul lost and found again. A village of musicians, fans, studios, and producers with soulful ears, and a Blues Society with a passion for original music, connects our past with the present.  They have the city doin' the "Cool Strut" once again.