Music News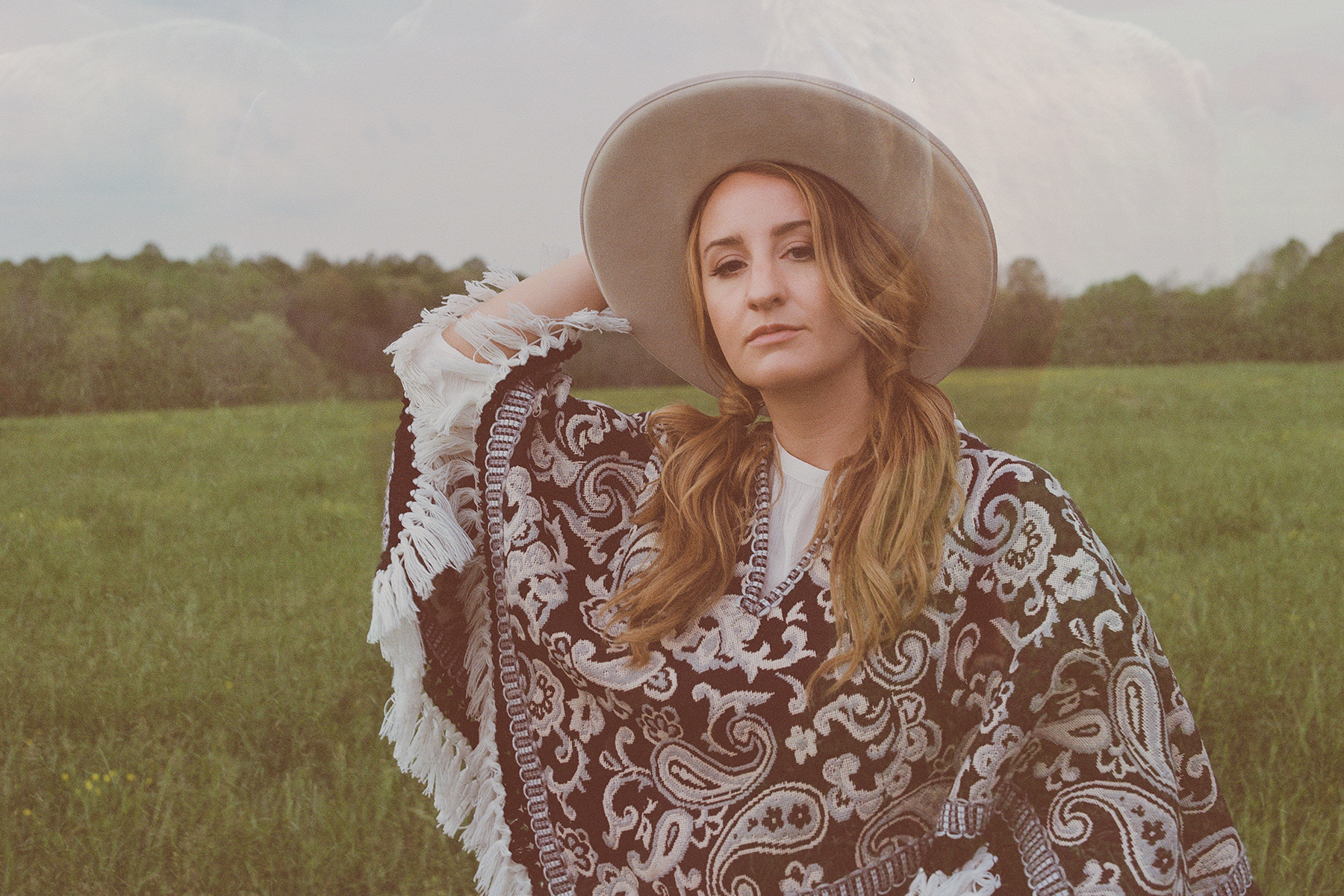 Margo Price Does It All: Interview
A lot of music journalists these days write about the return of outlaw country, citing the rise of hard-drinking, plainspoken men like Sturgill Simpson and Chris Stapleton. They rarely, however, mention Nashville singer-songwriter Margo Price – despite the fact that Simpson played in her backing band, the Pricetags, and she entered the mainstream consciousness with whiskey-and-weed soaked numbers like "Hurtin' (On the Bottle)."
Price released her debut album, 'Midwest Farmer's Daughter,' in 2016 to overwhelming critical acclaim. The clear-eyed storytelling and classic country references won praise from outlets as diverse as 'Pitchfork,' 'The Fader' and 'The New Yorker.' By the time she recorded her sophomore effort, 'All American Made,' she was well-respected enough to earn a guest spot from one of her biggest influences, Willie Nelson.
But Price is more than the next link in a long musical tradition. She is her own woman – in the vein of rule-breaking artists like Loretta Lynn, Tammy Wynette and Bonnie Raitt. With 'All American Made,' she not only expanded her sound to include the Memphis soul and gospel she admired growing up, she also sharpened her political critiques with songs like "Pay Gap," "Wild Women," and of course, the title track.
KDHX caught up with Price shortly after the birth of her daughter, Ramona Lynn Ivey. The interview was conducted via email.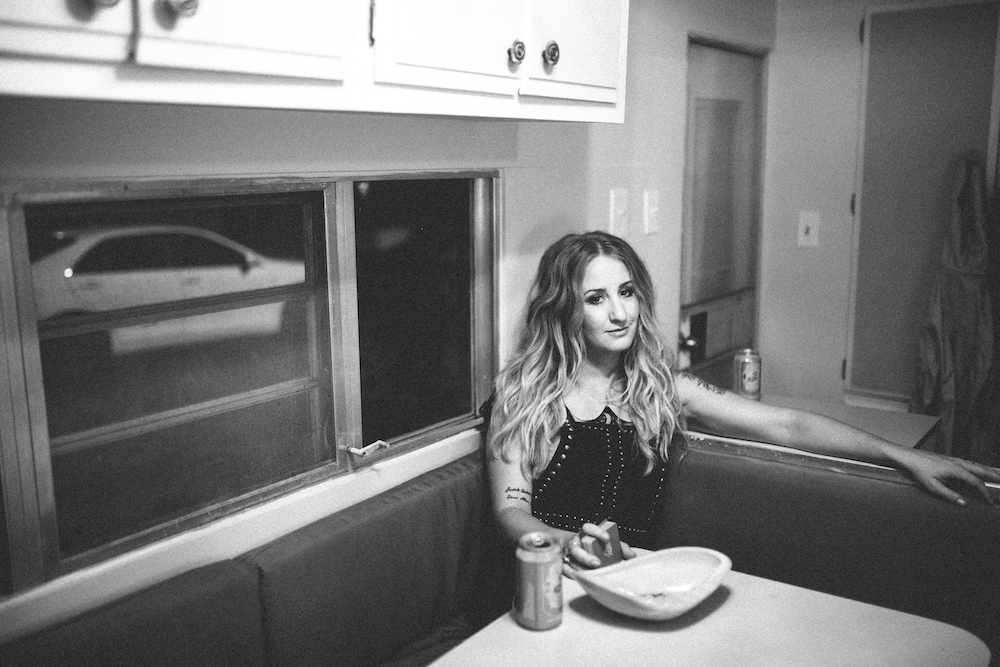 Margo Price plays at The Atomic Cowboy Pavilion on Saturday, July 20. Photo courtesy of Shore Fire Media.
You are originally from the Midwest, but you moved to Nashville as a young woman. And now you are a significant part of a music scene that includes everyone from Jack White to Sturgill Simpson. What is Nashville and the music scene like from an insider's perspective? 
I was born in the Midwest and a piece of my heart will always be there. But when I die, I'll be buried in Nashville. There's a lot of creative energy there and a healthy level of competition that keeps me on my toes. I've been here for 16 years and I've had a lot of ups and downs. But I wouldn't trade my experiences for the world.
More importantly, do you have a favorite spot for hot chicken? 
I really do love me some hot chicken. Prince's Hot Chicken was my favorite – they were the first to make it. They recently had someone drive a car through their restaurant so I'm not sure they are open anymore… Bolton's on the Eastside is also great. Those two are the real deal, all the rest are imitators. 
Since releasing 'Midwest Farmer's Daughter' in 2016, you have performed on 'Saturday Night Live,' collaborated with Willie Nelson and received a Grammy Award nomination. Is there anything left on your bucket list?
For sure! I've got so many things left that I want to accomplish. I can't wait to release more music and hopefully cross over to other genres besides country. I've been working on a memoir that I can't wait to publish. I'd also like to do some acting.
Sturgill Simpson, a former member of your backing band, was recently the focus of a Jim Jarmusch movie, 'The Dead Don't Die.' And you release very cinematic videos to accompany your songs. Are you going to follow Simpson into the film industry? And if so, what kind of projects are you interested in?
I'm a big fan of Jarmusch; I love how that scene turned out. Of course I'd love to have my music in films, but I haven't been offered the opportunity yet. More stuff for the bucket list. (smiley face) 
You are a master of writing classic country songs from a woman's perspective. Who do you relate to more: Dolly Parton or Loretta Lynn?
Picking between Dolly and Loretta is like choosing between peanut butter and jelly. They are both great! I think I relate to Loretta's songwriting more and Dolly's vocal style. They are both like magical fairy godmothers to me. Also – fun fact – my daughter's middle name is Lynn, a name given to her with Loretta's blessing.
Dolly Parton recently weighed in on Elizabeth Warren using "9 to 5" as her campaign theme, saying that she prefers to keep her politics private. How would you feel about Warren choosing "Pay Gap" as an alternative? Are you open to politicians using your music? And if so, are there any 2020 contenders that you would want to work with?
I understand that... While I have definitely voiced my opinion about certain political platforms, I don't trust many politicians as far as I can throw them. They are, unfortunately, a necessary part of the world we live in. 
That being said, I think it's too early to back any candidate at this point in time... And as far as "Pay Gap" goes, I'd be happy with almost any woman singing along to that song. After all, we live in a time where we are still not getting fair and equal pay. I would especially love to offer the song as a theme for the US Women's soccer team.
In all seriousness, songs like "All American Made" are both deeply political and radically empathetic. Are you confident that we can bridge the current divides? And what role does music play in that process?
I know it seems like our country is incredibly divided right now and in a lot of ways it is. But I have hope and faith that we will come together as a country. When it comes down to it, at the core of almost every human being, we all want the same things. We all want clean air and water, a safe place to live and raise our family, and the truth. We all want the truth.
Thank you for your fantastic responses. 
Yes! Hope to see you when we are in town. Thanks for the thoughtful questions.
Margo Price performs at The Atomic Cowboy Pavilion on Saturday, July 20 with opener, Cara Louise. For more information, visit the website.