Music News
Music News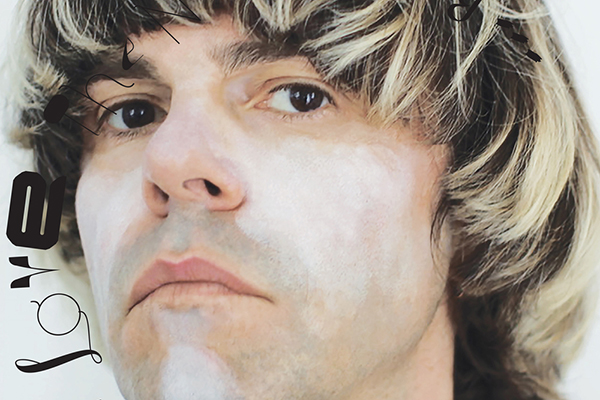 Telling Stories with Tim Burgess
By Rob Levy
Tim Burgess is known mainly as the vocalist for The Charlatans, a band who burst into public consciousness during the Manchester-packed Summer of Love in 1990 with The Only One I Know. Formed in 1988, their steady output of material includes three number one albums and seventeen top thirty singles in the UK. Despite chart success and international acclaim, the band overcame its fair share of diversity including legalities over their name, record label quarrels and the deaths of keyboardist Rob Collins and drummer Jon Brookes. 
Besides recording 13 albums with The Charlatans, Burgess has stepped out on his own with five solo albums. His latest, I Love the New Sky, released earlier this year, wraps themes like love, loss and anger in lush arrangements and spiraling melodies. Empathy for the Devil and Sweetheart Mercury highlight Burgess's pop sensibilities and knack for creating songs loaded with great hooks and upbeat rhythms. Taken as a whole, "I Love the New Sky" is a comfortable jaunt of melody and chorus that results in his most self-assured album to date.
In addition to recording several tracks with The Chemical Brothers, Burgess has collaborated with Saint Etienne, Asia Argento, Peter Hook and experimental composer Peter Gordon. He also has authored three books, "Telling Stories," "Tim Book Two" and last year's "One to Another," a collection of lyrics and reflections, due out in the U.S. in November. A lover of all kinds of music, he has remixed several artists and founded O Genesis, his own record label. Outside of The Charlatans and his solo career, Burgess is a member of The Chavs, a super group consisting of himself, Carl Barat of The Libertines, and Jamie Reynolds of Klaxons.
During the COVID-19 lockdown Burgess launched Tim's Twitter Listening Party, a daily event where a selected artist takes to social media to discuss their work and the making of a particular album. Burgess and guests are joined by fans from across the globe who listen to the selected album together and interact via social media.
Burgess spoke with KDHX DJ Rob Levy of Juxtaposition (Wednesdays, 7-9 PM), about his new record, his books and how his listening parties are bringing people together during the pandemic.
Rob Levy: For your new album, I Love the New Sky you returned to writing your own songs and recording all of your own material. Can you talk about making the record?
I've done 13 albums with The Charlatans and that has been a collaboration between four people, and there are times when each of us individually write a song and that is the song. But often the four of us are all focused on making an album. I also have done some collaborations too. I did one with an experimental composer from New York named Peter Gordon from Love of Life Orchestra, and also one with Kurt Wagner of Lambchop. It was actually a solo album by me but with him writing all the lyrics. So, with all of that, for this one I did not want to be the collaboration guy. I wanted to sit at home in the same spot every day and see what happened and what came to me. I gave myself no time frame either because usually I write in between Charlatans albums, so I usually get about month or so to write a solo album. This time, there are no plans for The Charlatans at the moment so I could probably write another one. For "I Love the New Sky" I completed the writing and recording in a year. With this one, it was nice to have some breathing space. I knew there was a sound I was looking for and I am very happy with how it sounds. It was really enjoyable. There was no stress.
When you make a solo album do you feel that you, as an artist, need to reveal more of yourself?
I like the idea of revealing more. And there are cover ups as well because it is all part reality and part fantasy. It is quite autobiographical as well. It is all mixed up. I think that makes for an interesting concept. With The Charlatans, I love that there are no plans to make a record but there are no plans not to either. But when we all walk into a room together it is like we all want to get there first. We are always clashing heads. Everything is a battle and that is fine, but it is refreshing to be able to not have to run to the engineer and tell him to turn myself up. With that, I would like to do a new Charlatans record, just not yet. 
With the massive success of "The Only One I Know," does it bother you that some people think that The Charlatans are just another one of those Manchester bands that broke in 1990? 
No, I think we are more than that. But obviously there are certain people who are just happy with that. That summer, that memory, maybe even that one memory. Since then we've made a lot of music and some records that have done quite well. So, it doesn't bother me at all because it is all there for people to search out if they want to. Some of them have been made more popular than others. I am thrilled when people tell me their memories of our songs. 
Thirty years on, how do you think The Charlatans are perceived?
We are thought of as a band who has survived. The band survived the death of Rob Collins and the death Jon Brookes as well as the 90s Manchester scene. That is fine but you can't just survive, you have to keep making records and pushing things forward. That was important for us as a band. But I also I think we have been very important to the people who have followed us from the beginning and come to our live shows. If you really think about it, the 1990s Manchester scene really changed a lot of people's lives. That has really stuck with us. 
Has everything you went through with the band shaped you as a solo artist?
I think so. It has shaken me to my bones. It took me 10 years to get over Rob's death really. I did a lot of drinking, drug taking and self-medicating. I moved around, I lived in Los Angeles for 12 years and came back home and started all over again with a new life from scratch. I was involved in the warehouse scene in North London and eventually wrote a few books and then made my solo records. There has been a lot, but I feel good.
Was it hard for you to write a book?
I suppose it depends on what people they think of the books and whether they think they have been well written or not. As far as I am concerned the first one was difficult because I had never done it before. I was approached by an agent to write a book and I just said 'yeah' but I didn't know what it entailed. I thought it was just a fun thing to be asked and I knew I had a story. He suggested that I meet up with a ghost writer that he had in mind and I thought that was how it went, so I met with a ghost writer and it didn't work out. He then suggested a different person and that didn't work out ether. After that I decided to do it myself and I started writing. I went away for two weeks and wrote 30,000 words, all in capital letters with no punctuation. My agent told he loved it but me I had to work on my punctuation. But, despite all of that, he knew I had a good story. From then on, I wrote and rewrote it three or four times after that to get to where I wanted it. The second book was easier because I decided to write about everything. I was not in any rush to start doing it and eventually I just sort of found my own feet. It was like writing a record really in that you have to figure out a few things first and then then you grab some bits of paper and write things down and throw them in the bin. Then all of a sudden you find a few things you like, and it becomes a theme, or a record or something else.
How did Tim's Twitter Listening Party start?
I had been doing listening parties for 10 years and it has always been The Charlatans or my solo records and when the lockdown was enforced, I thought that since people have always enjoyed them in the past, I would do Some Friendly again. Then Alex Kapranos from Franz Ferdinand mentioned he bought that album when he was 17 years old. So, I asked him if he would like to do one and he chose his first album. Then Dave Roundtree of Blur wanted to do Parklife and I thought that was really cool too. Now the floodgates are open and anyone who wants to do it can do it, any record from any genre. I am just eternally thankful for everyone who has taken part. They are really helping people get through this pandemic in a small way. 
How often do you write songs?
I have been tinkering about today and that has been for the first time for ages. I wrote 12 songs for the album and that was in October and I haven't written since. I will have a flurry and now that the album is out, I am kind of panicking again because I don't have any new songs.
It is interesting that between your listening parties, books and albums you are always telling stories. Can you comment on that?
There are elements of "Tim Book Two" in the listening parties and also in the new album. I think there definitely is a thread. I do like involving people too. For me it is all about storytelling and involvement and I think that is my thing.
For more information on Tim Burgess visit: https://timburgess.bandcamp.com. For more information on Tim's Twitter Listening Parties visit: https://timstwitterlisteningparty.com