KDHX Presents Listen Live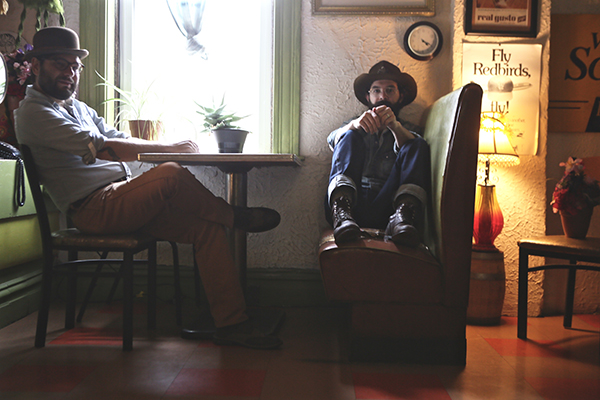 Listen Live Online - August 11 - Featuring The Bottlesnakes
Written by

KDHX
KDHX is proud to present Listen Live featuring The Bottlesnakes
Tune in to the KDHX Facebook page Tuesday, August 11 at 7:20 PM to watch the live video performance!
The first 20 minutes of the event will be broadcast live on the air at 88.1 FM on Wax Lyrical with Caron. The entire 40-minute session will air live on Facebook.
Listen Live is sponsored by the Missouri History Museum.
From the artist:
The Bottlesnakes are a St. Louis based acoustic duo featuring Ethan Leinwand on barrelhouse piano and Nick Pence on the resonator slide guitar. Currently locked down in the same building, the duo is enjoying writing new music and furthering their improvisation.