Cabaret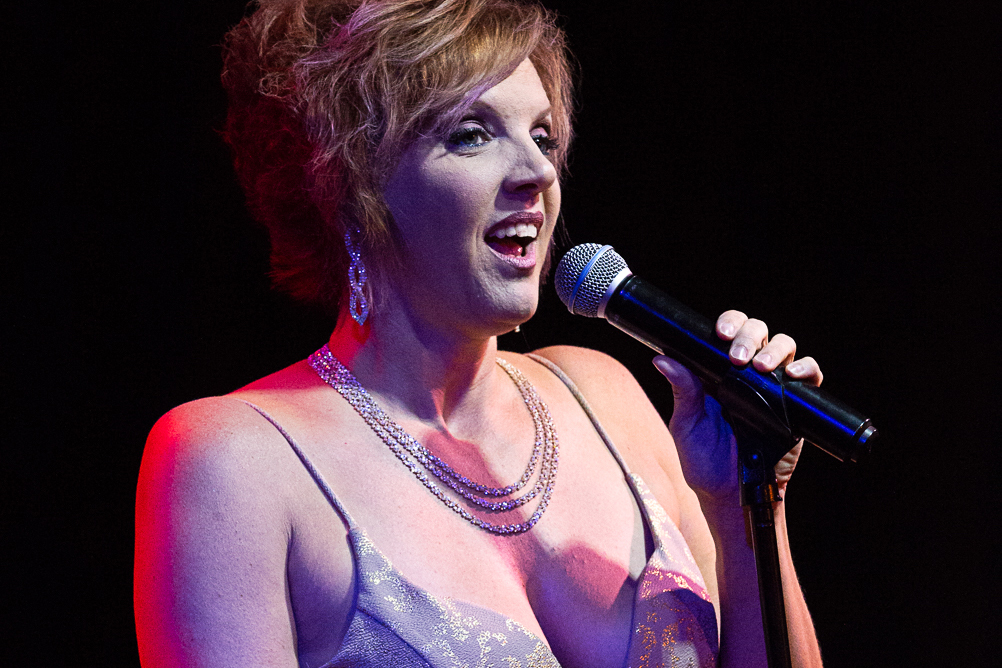 Paula Stoff Dean is sexy and vivacious in her cabaret debut
Written by

Steve Callahan
I first saw Paula Stoff perform – oh, years ago – in a revue by the Non-Prophet Theatre. They had some fine local talent who were performing very well indeed. But when Paula stepped into the spot-light and sang I swallowed my gum! What in the world was this Broadway talent doing with this tiny company in St. Louis??
Since then I've seen her in a number of fine musical theater performances – including a stunning Sally Bowles – and four years ago she dipped a toe into non-musical theater. Whaddya know? She can act too! (Then, in 2015, I directed her in Venus in Fur. She was born to play Vanda!)
Now (as Paula Stoff Dean) she appears in her cabaret debut. I can only say, "IT'S ABOUT TIME!!
She appeared Saturday at The Monocle, a perfect little cabaret venue in the Grove neighborhood – on Manchester, just east of Kingshighway. Paula has a very special sexy, vivacious, comic gift – and that comes across from the very start. She glides on stage in a long, champagne-colored evening gown. Yet there's the sense that she herself doesn't really take that sexiness seriously.
At first, as she greets the audience, she shows just a bit of nervousness – which is actually rather endearing in one so deeply talented as she. Then the songs begin.
There's a lovely variety – old familiars, new surprises, sad, funny. She starts off with "I Don't Want to Show Off" and "As We Stumble Along" from Drowsy Chaperone – both charmingly done.
The program, as frequently the case in cabaret, is framed around the singer's life story. I have a long quarrel with the cabaret folks about this. We don't really come to hear about the singer, but to hear (and hear about) the songs. Anyway, Paula gracefully guides us along her history: the dear and funny and frustrating things about raising kids; true love ... and divorce; really true love ... and divorce.
In a terrific rendition of "Bring On The Men" (fro​m Jeckyll and Hyde) she brings the evening into a boistrous R-rating. In "Letter to Me" she gives very poignant advice to her younger self. For me the very high-point of the evening is "Maybe This Time" from Cabaret; it's powerful and dramatic and a bit sentimental. She nails it! (Well it is, after all, Sally Bowles' song.)
She tells us that when she was growing up her father was always singing songs to her. Her mom and dad are in the audience and in a really sweet turn she invites him up on stage to share "Some Enchanted Evening" with her. He's still got the chops!
In the final portion of the evening she focuses on her optimistic self which, I really believe, truly governs her life. She sings a great "Accentuate the Positive" (Arlen & Mercer, 1944) and a charming "Good Morning" from 1939's Babes in Arms.
The always excellent Carol Schmidt accompanies beautifully.
I would have liked a few more beloved old standards, and one or two soft intimate numbers featuring that warm spot just below the center of her range, but what the heck – you can't do everything in 90 minutes. (And in such a small venue, with a voice as big as Paula's, one doesn't really need all that amplification.)
Paula Stoff Dean brought great cabaret to The Monocle on August 25.