Cabaret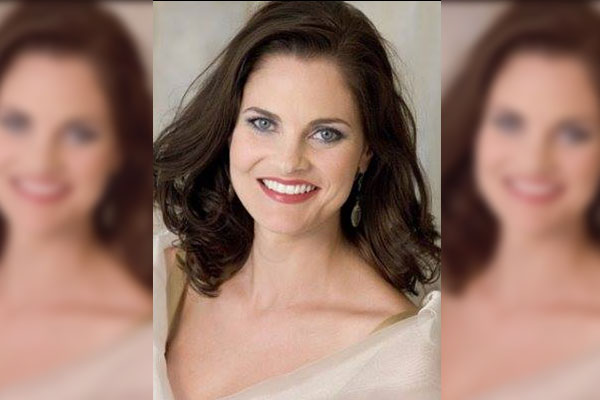 Elizabeth Kennedy Brings Summer to the Kranzberg
Classical soprano Elizabeth Kennedy appeared in 'Cabaret' at the Kranzberg recently, performing songs to represent and evoke the feelings of summer.
A native St. Louisan, who grew up in the U. City / Ladue area, Ms. Kennedy now resides in New York City. She was accompanied with only a piano (with one notable exception), expertly manipulated by her long-time friend and musical director, Paul Lincoln.
During her hour-long set on stage, among her more well known song choices were "Summertime" from George Gershwin's 'Porgy and Bess,' "Wonderful Day" from 'Seven Brides for Seven Brothers,' a "Meet Me in St. Louis/Take Me Out to the Ball Game" mashup, and "Will You" from the musical 'Grey Gardens.'
Among the less well known (at least by me), were Samuel Barber's languid "Knoxville: Summer of 1915," "Early in the Morning," by Ned Roram, and Kurt Weill's "What Good Would the Night Be."
Mr. Lincoln, who traded his piano for a sprightly accordion, vocally joined Ms. Kennedy in Victor Herbert's "Italian Street Song." Finally — and deliciously — the encore of "Vanilla Ice Cream" from the musical 'She Loves Me,' included the distribution of mini ice cream cones through the audience.
Technically, specifically in lighting, the show underwent some rather strange turns. There was a strong start to lighting choices on the first song, Samuel Barber's "Knoxville," dimming ever so slowly during the 15-minute song to evoke the approach of nightfall. From that point, however, some strange choices (if they were choices) were made so that in "Will You," the lights dimmed out entirely during the last 15 seconds, leaving Ms. Kennedy to finish in the dark. And during "What Good Would the Night Be," an oddly-placed solo light above and behind Ms. Kennedy brightly lit her back, but left her face in darkness.
Ms. Kennedy acknowledged she knew nearly everyone in the audience, so I'm sure they were on hand to see a talented local girl return home for a well-deserved Cardinal's ball game and a Ted Drewes or two.