Cabaret
Cabaret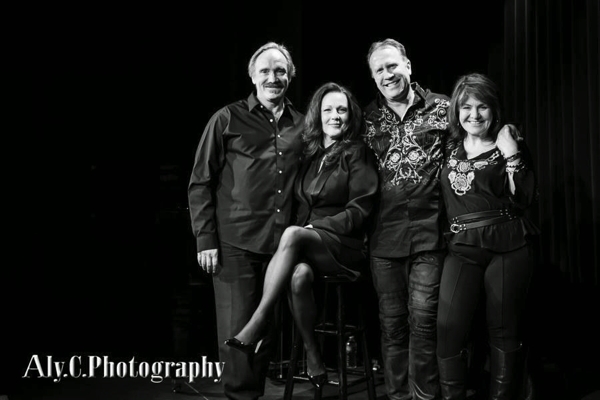 Cabaret review: Robert Breig makes every moment count in his Peter Allen tribute
By Super User
I knew I was in for an emotional hour when I teared up at the opening bars of Robert Breig's beautiful show, "Making Every Moment Count – The Music of Peter Allen," directed by Lina Koutrakos and produced by Jim Dolan as part of the Gaslight Cabaret Festival underway this spring.
Breig started with one of Allen's most beloved song biographies about his grandfather and himself, "Tenterfield Saddler". Composed in 1970, that song was a reminder of the romance of Australian vistas and vocabulary.
Breig painted the portrait of Peter Allen with a sympathetic brush and I felt more kindly about the songwriter when I left than when I walked in as a result. Allen was known for being the jerk that married Liza Minnelli when she was still a teenager, then kicked her to the curb as his fame climbed and he gained the courage to come out of the closet. It was an early, gender-adjusted version of the "Jennifer vs. Angelina" war. I was, of course, on Team Liza.
But Breig shared a view of a man who longed for love and used his substantial gifts for composing and performing to get it. There was a hunger in Allen he sought to satisfy with lovers, booze and nights that ended at dawn or later. Breig's narrative wove together songs of love, lust, ennui, optimism, joy and despair.
Allen's zest for life was irresistible when Breig ripped into a fantastic take on "I Go To Rio," his wistfulness clear in "I Could Have Been a Sailor," and his resigned introspection revealed in "I Could Marry the Rain." My negative judgment of Allen dissipated with "If You Were Wondering," sung while Breig provided a details about his boyhood and early years of his musical career.
Cindy Degnan joined Breig on stage for the show's beautiful title song, "Making Every Moment Count," co-written with Allen's close friend and frequent collaborator, Melissa Manchester.
Rick Jensen was music director, arranger and occasional background singer. He's a wonder. I would have sworn there were a maracas and a full horn section accompanying him. He moved us from silent, smoky dawns to raucous carnivals. His arrangement of "I Honestly Love You," Allen's biggest seller, was spare and poignant and completely relevant.
In the interest of full disclosure, I consider Robert Breig a good friend in our tightly and kindly knit St. Louis cabaret community. I've seen and heard him perform dozens of times, and never has he sounded better nor appeared more relaxed. His voice has an extraordinary amount of soul and passion for one as smooth as his. It was the story of Peter Allen, but it was Breig's day to shine.