Classical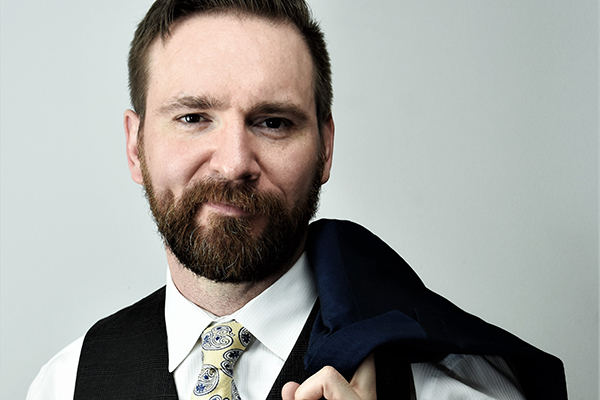 Black Tulip Chorale Blossoms Out
Written by

Gary Scott
Music never stands still – it is an art form born of movement and evolution. The St. Louis music scene just witnessed the birth of a new ensemble, the Black Tulip Chorale, launched by conductor Robert Stumpf as a means of forging a unified performing group from the entire LGBTQIA community, whose first rehearsal took place a scant two months prior to their debut weekend.  
Stumpf is no stranger to St. Louis audiences. The conductor's work with the Gateway Men's Chorus has elevated that ensemble to new levels of professionalism and accomplishment. But new challenges beckoned, as is always the case for serious musicians. The opening concert of the Black Tulip Chorale, themed "You Come, Too," draws together all segments of the LGBTQIA community like petals of a grand flower. In keeping with the mission of the ensemble, each member selects preferred pronouns for personal reference, and it was requested that this review also refrain from specific gender pronouns.
Assembling and preparing a performance in only two months, especially one whose performers must maintain outside work and family obligations, is no small matter. One method of creatively meeting such a time table is a quasi-cabaret style of presentation that includes individual solo pieces as well as group selections, which was the format embodied by this debut concert. Audience members heard works drawn from contemporary classical and gospel repertoire as well as 19th century art songs from the Romantic era. In addition to English language works, two works were sung in French, and one even in the Czech language, Antonin Dvorak's haunting "Songs My Mother Taught Me" from the composer's cycle of gypsy songs.
One of the highlights of the program was a rousing performance of hometown composer Robert Ray's "He Never Failed Me Yet." Ray is a consummate musician who is at home in any style of music. As a unifying force for performers around the world, it is fitting that Ray's music would be a centerpiece for BTC's debut.      
Energy, fire, comedy and vocal mellowness were all present on the program. The treble voices section gave a sparky medley from Gilbert and Sullivan. Musical reflections such as Stephen Sondheim's "Children Will Listen" and the closing "Peace We Leave with You" by Matthew Glandorff added depth to the program, along with the eloquent openers, David Dichau's setting of "O, My Love's Like a Red, Red Rose" and Randall Thompson's "The Road Not Taken."
As a conductor, Robert Stumpf's hallmarks include superb dynamic shading and sculpted phrasing. These gifts were fully evident in his opening foray with BTC. Sharply defined diction and on-point intonation, although perhaps not yet fully realized, seemed well on their way. 
It would be impossible to fully credit the wide array of vocal and instrumental soloists who each gave their all to bringing out the best in themselves and in the entire ensemble. Special credit must be given, though, to collaborative pianist John Cargile. Without adequate keyboard support, the task of development for any chorus, new or old, becomes much more difficult. Cargile has added expertise time and again to many fine groups in our area.
The Black Tulip Chorale adds a fresh bloom not just to the ever-increasing array of LGBTQIA ensembles throughout our nation and the world, but marks an important contribution to the musical life of our entire community. Such a group not only raises our consciousness, but also enables the spirit of music itself to flourish.