Classical
Classical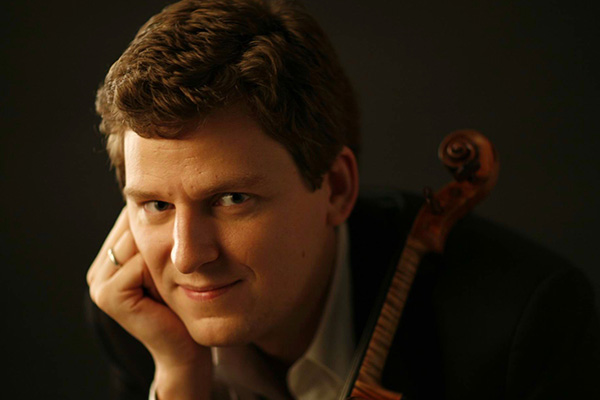 Saint Louis Symphony: From France To The U.S. And Back Again With Passion And Spirit
By Ronnie Wisdom
A masterpiece composed by a 25-year old then-unknown genius in 1936, a symphonic masterpiece from 1886 featuring organ and piano, and the phenomenal Canadian violinist James Ehnes performing a violin concerto from 1974 combined to produce a memorable concert at Powell Hall, all under the direction of newly-appointed conductor Stephane Deneve.
Samuel Barber was barely known in 1936 when he worked on a string quartet during the summer at a cottage in France. However, the slow movement of that quartet, later arranged for string orchestra and known simply as the "Adagio for Strings," has become one of the most compelling and best-loved works in the American repertoire. Its fame was rendered iconic by its inclusion in the score for the movie "Apocalypse Now," and although the piece was not associated with any particular religion or set of beliefs, its visceral spirituality has touched the very soul of all who know the work.
Stephane Deneve crafted the work into a diaphanous, seamless whole that seemed to float in air; his hands moved through the air as though it was folds of velvet fabric. The overall effect was a performance lighter than air that enhanced the innate spiritual quality of the work all the more. Samuel Barber is an American treasure, and Deneve is a conductor who can do justice to his creations.
James Ehnes joined the orchestra for John Williams' Violin Concerto, a follow-up to the tribute to his music held on the preceding Friday evening concert. The concerto is dedicated to the memory of Williams' wife, Barbara Ruick, who died suddenly during its composition from a brain hemorrhage.  Fans of Williams might be surprised to realize that a composer known for his original and eminently engaging melodies could write in a 20th century avant-garde style, replete with hammering rhythms, angular melodies and reflective sections that seem to ask unanswered questions. The work is definitely a showpiece for the violin that only a master performer could tackle, but on first hearing it seems a difficult piece to assess. John Williams, to his credit, has defied convention throughout his career and has refused to be pigeonholed to any specific genre, but this concerto in some ways seems less inventive than the simple melodies that established his enduring fame. During the last half of the 20th century, many academics composed countless blustery and bold atonal works.  After hearing a number of these works, they all begin to sound the same. It would probably be a mistake to lump this work into that category, but history – and audiences – will be the judges.
It is difficult to imagine a violinist with greater technical skill than James Ehnes. He is a veritable Lisztian gymnast on the violin and has done much to attract younger audiences and further the influence and repertoire of the instrument. The balance between him and the orchestra was excellent, due to his skill and that of Deneve, as well as the sensitivities of the orchestral players. His playing was "on" at all times, unwavering in its strength and intensity. At times it wasn't always easy to follow the rise and fall of the phrasing, but that may have more to do with the reverberation and resonance of Powell Hall, magnificent as it is. It is clear from listening to Ehnes' recordings that he does possess a keen sense of musical structure, and his explosive career can only continue to grow. 
Built upon just a few melodic statements, the Symphony No. 3, "Organ," of Charles-Camille Saint-Saens, is a work of deep power, majesty and variety. The symphony builds steadily to its inspiring and brilliant conclusion. It is wonderful to hear a French conductor now in our midst conduct one of the great works from the French repertoire. Hopefully we will hear this great symphony more than once during his tenure. 
It is no criticism to suggest that the orchestra may have been just a bit fatigued by the weekend's closing performance on Sunday; lesser individuals just could not have performed so heroically and so heavily, but the SLSO gave it their all. Although every member of the orchestra and its staff is a star in his or her own right, the talents of organist Andrew Peters and pianists Nina Ferrigno and Keely Karamanov contributed greatly to the success of this work. Both instruments are not soloists in this work, but are incorporated as members of the orchestra, but their addition provided an additional layer of cohesion to the performance. Peters projected an amazing awareness of the structure of the symphony, and Ferrigno and Karamanov demonstrated flying technical skill that imparted the shimmering keyboard sheen for which Saint-Saens is famous.
Kudos to the SLSO, staff, soloists and conductor in this, Stephane Deneve's first year in Saint Louis.