Community Connections
Community Connections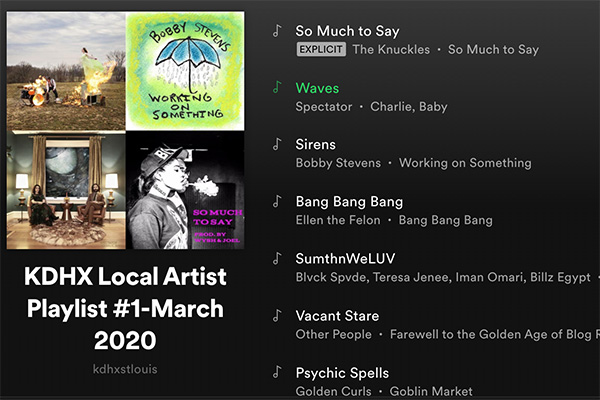 KDHX Is A Constant In This Time Of Change
By Ronnie Wisdom
In this time of change, KDHX is a constant.
The staff and volunteers are working as hard as ever to ensure that when you tune in, you will always be experiencing the thrill of music discovery. KDHX is the place you can turn to 24 hours a day, 7 days a week for some of the best local and independent music anywhere.
Check out this Spotify playlist featuring St. Louis artists. This is just a small sampling of the amazing talent that can be found in the St. Louis metro area and on the air waves of KDHX. If you like what you hear, add their music to your own playlists, purchase goods from their web stores and share it on social media to let the artists know that you are listening!
Be on the lookout for even more great local tunes, as we release additional playlists over the coming weeks.