Community Connections
Community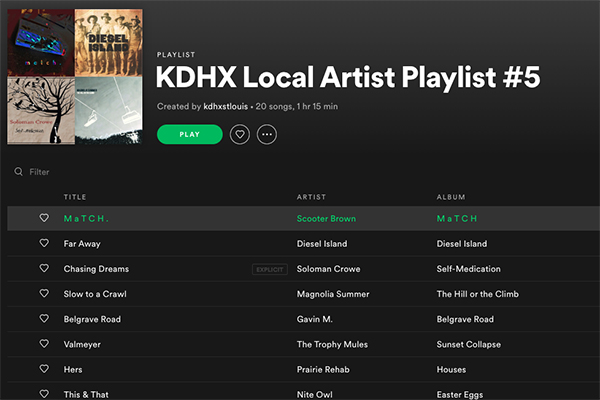 Let KDHX Fill Your Week With Music
By Ronnie Wisdom
We want you to take full advantage of all the ways KDHX is providing music and information to you these days.
You can listen to our commercial-free radio programming at 88.1 FM and on KDHX.org through our live stream. You can experience recorded live performances of local and touring musicians on our YouTube and SoundCloud channels.
And you can support local musicians by checking out our Music and Events Calendar with a list of online performances. Let KDHX fill your week with music. 
To get things started, please enjoy another Local Artist Playlist over on Spotify.