Community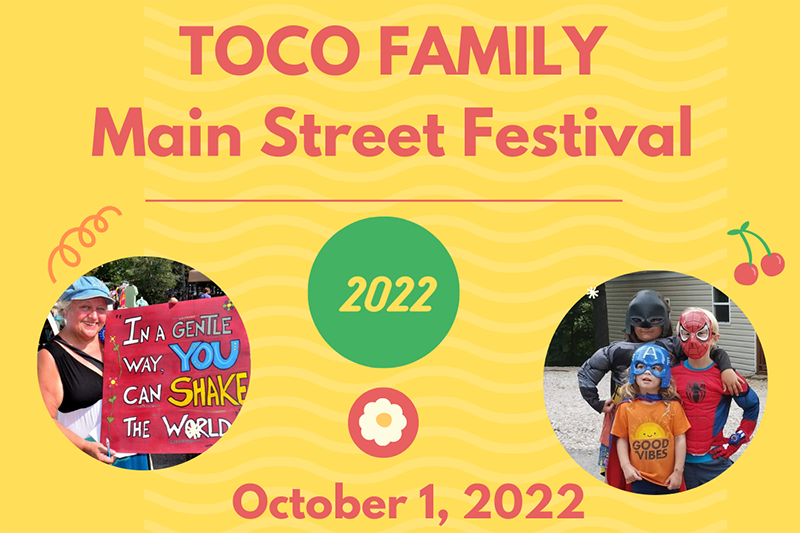 KDHX Media Sponsorship Event Profile: The TOCO Family Street Festival
Written by

KDHX
The TOCO Family Street Festival, scheduled for Saturday, October 1st from 12 to 6pm on West Main Street in Belleville will offer workshops about the arts, sustainability and the importance of a life of service.
Enjoy live music, food, drinks and shopping while supporting TOCO, a not-for-profit that helps individuals, children, and families obtain clothing and other basic needs in addition to providing guidance in preventing and overcoming homelessness.
Organizational Focus:
Without adequate support to navigate our highly complex world, a person or family in crisis can very quickly find themselves unhoused as a result of a single unforgiving misstep. Tapestry of Community Offerings serves the Belleville community in a number of ways: TOCO provides guidance to help individuals overcome homelessness, offers assistance to prevent homelessness, and collaborates with other community organizations to work to end homelessness. Additionally, TOCO operates a non-profit thrift shop to help individuals, children, and families obtain clothing as well as other basic needs and reduce the number of items being thrown into the landfill.
TOCO fulfills basic needs while encouraging our neighbors to develop a wider vision of the world, make a positive impact on the lives of others through service, and build a sustainable future. TOCO operates a shop and textile pantry which has served thousands of families over the past six years.
The TOCO Shop:
TOCO (Tapestry of community offerings) Shop is a non profit resale shop and thrift store resale outlet, with affordable prices. All clothing $4 unless otherwise marked with daily sales and price reductions. Find furniture, housewares, women, men & children's clothing, toys, jewelry, small appliances, books, media & more. Shoppers find bargains & deals every day. Proceeds from the TOCO Shop supports TOCO NFP's Textile Pantry and community empowerment programming.
TOCO Shop promotes a progressive community pledge to Resale, Reduce, Reuse & Recycle to build a strong, and sustainable community.
Donations and proceeds from the TOCO Shop sales directly support TOCO Community Empowerment programs.
Since 2010 TOCO has kept an estimated 4,000,000 pounds out of landfills from their recycling efforts.
The TOCO Shop is located in Belleville, Illinois
Hours: Monday - Saturday 10am - 4pm
Donation hours: Call for appointment 11a-3p
618-257-TOCO(8626).
For more information, tocofamily.org