Community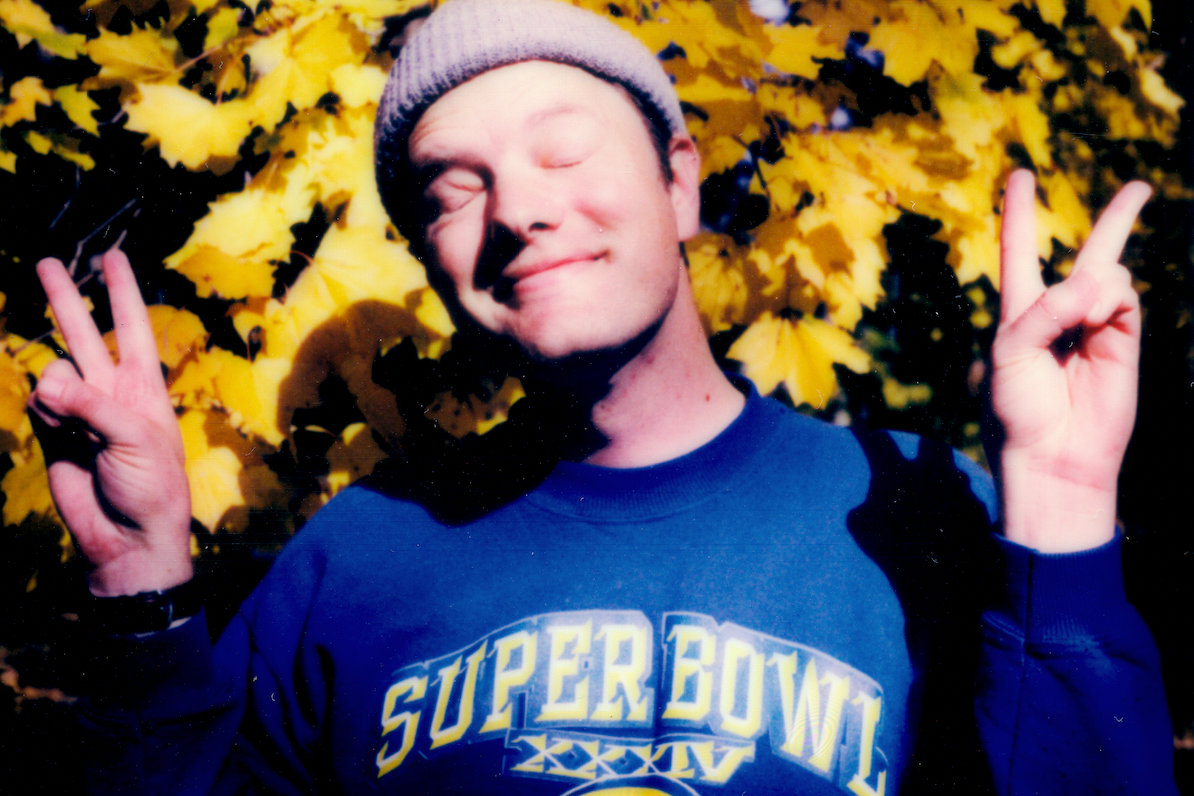 KDHX Donor Spotlight: Andrew Smreker
Written by

KDHX
KDHX Donor Spotlight: Andrew Smreker
Andrew has been listening to KDHX for several years and started supporting the station in 2020. He has many great things to say about why KDHX is important in general and in the 21st century climate of music algorithms. He says below: "KDHX maintains a human touch and a common bond." We are grateful for his support of KDHX both financially and in spirit.
Where do you live?
Crystal City, MO
Tell us about yourself: 
I was born and raised in Crystal City. After high school I lived in Chicago for eight years, and Los Angeles for another eight years, writing and performing sketch comedy and stand-up. I now have my own business making V.R. attractions. I put a smashed iPhone in virtual reality. In addition to KDHX, I am also a big supporter of the Cherokee Street Tool Library at the Rita Ford Community Center, The Trustworthy Cafe, and if you want to say hi, you can find me at Egg in Benton Park.
How long have you been listening to KDHX?
Although I lived here all through childhood, I did not discover KDHX until I moved back three years ago, but I have been hooked ever since. I commute to the city almost every day, and listening to KDHX while I drive is one of the best parts of my day. It's how I do my best thinking, and my best non-thinking.
Do you remember when you first discovered KDHX? Do you have a KDHX "origin story?"
I actually had KDHX recommended to me by my childhood friend Ryan. He had to mention it a few times, but once I listened, that was it.
Why is KDHX important?
KDHX represents a shared experience. Most entertainment these days is a file you click on, delivered by an algorithm that tracks you. KDHX has the warmth of a live signal. When you see KDHX stickers on other people's cars, you know the whole city is sharing that same energy. KDHX maintains a human touch and a common bond. It proves such a profound point by simply existing. We are so lucky to have KDHX, and it's the community that keeps it going.
Do you have any favorite KDHX programs?
Thursdays are a big day for me. Doug Morgan plays the tunes that make you want to crank it up and rip off the knob, and hopping on the mic to give you a little piece of his mind. Followed by the much needed vibrations and affirmations of DJ She Beatz, putting the whole city back in its right mind. I also love Riverboat Shuffle, Night Grooves, and most of all Deep Krate Radio, just knowing that DJ Iceman is in the building actually cutting those records, making the turntables smoke a little bit, you have to respect it.
How do you listen to KDHX? Live radio? Via the stream? Through the recorded archives?
If I'm on the road I'm blasting KDHX with the windows down and the sunroof peeled all the way off. At home I have a vintage KLH radio with a gorgeous speaker vibrating through the whole house.
Is there anything else you would like to share about how KDHX has impacted your life?
I am definitely one of the many people who relied on KDHX to keep me sane during the pandemic. KDHX has gotten me through rough times and pulled me out of dark holes. I posted my first art show on the KDHX community board, and I could not believe that I could do that. I am so grateful for KDHX and I hope the community continues to appreciate it for another thirty-five years. I want to see KDHX last for at least an entire century. Let's keep it going.