Film Reviews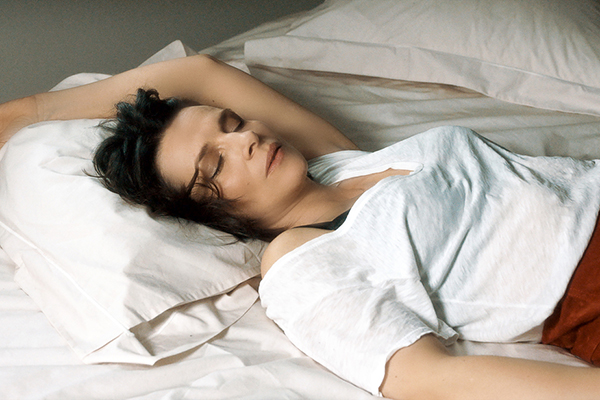 'Let the Sunshine In' charts Isabella's mid-life attempts at romance
Written by

Diane Carson
French cinema specializes in narratives mining the infinitely intricate and often exasperating difficulties of modern relationships among family members, friends and lovers. French writer/director Claire Denis is no stranger to such subjects, probably still best known here for "Chocolat" (1988) and perhaps "35 Shots of Rum" (2008). Now her "Let the Sunshine In" tackles the daunting challenges of middle-aged romance.
To be sure, Parisian-based artist Isabelle has a problem: she's a divorced mother of a 10-year-old daughter, 40ish, slightly depressed, and longing for love though surrendering to intimacy eludes her. That's no wonder since the males parading through her private and professional affairs fail to satisfy her physically or emotionally. Part of her disappointment results from her painfully honest assessment with the man of the moment. Further complicating her efforts to establish a constructive partnership is her own self-critical perspective and her fluctuating desire.
The disheartening assortment of men includes an arrogant, married banker; a self-congratulatory, alcoholic theater actor; a working-class meet-up in a bar — that solid attraction undermined by Isabelle's snide, condescending gallery owner; and a sweet, but unattainable friend. The romantic ups and mostly downs could apply to just about any struggle for a sincere, constructive connection, here reportedly inspired by Denis' co-writer Christine Angot's experiences and Roland Barthes' 1977 "A Lover's Discourse: Fragments." As dramatized, Isabelle ricochets through her varied encounters in a manner frustrating for her and for me; that is, she desperately wants a man, repeating mistakes until, finally, she engages with a posturing, shallow romantic visionary who admonishes her to be "open," delivered ironically in English by a French star I won't reveal. 
Juliette Binoche convincingly steers Isabelle through her many moods and lovers, as accessible an actress as can be found. The men deliver solid self-effacing performances without a hint of vanity. As important, cinematographer Agnès Godard communicates shifts in emotional distance through framing and length of shots. At times the camera watches from a distance as a lengthy scene unfolds, pans back and forth between the individuals, or circles them. To be sure, some patience and tolerance of the romantic doldrums is needed for "Let the Sunshine In." In French with English subtitles. Check local listings.