Film Reviews
Film Reviews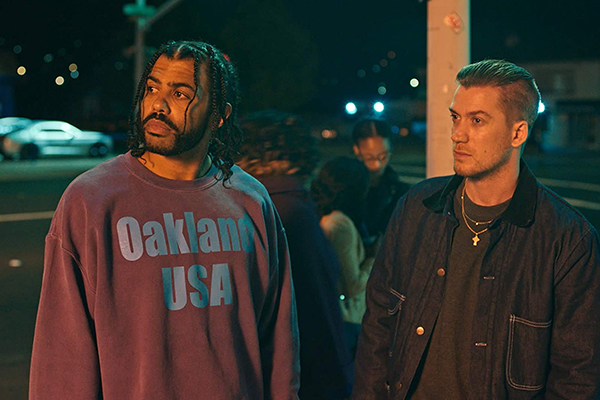 'Blindspotting' relates redemption through rapping rapport
By Martha K. Baker
The title refers to a word coined by the ex-girlfriend of a protagonist of "Blindspotting": she ascribes it to the process of seeing a vase or a face in the famous double-sided puzzle. She is studying psychology while the protagonists are living it in this tight, astonishing, redemptive film.
"Blindspotting" opens with Collin's being released from Santa Rita prison. Now a convicted felon on probation, he has to work for a year to earn release from curfews. Collin works as a mover (of furniture), if not a shaker. He buddies up with his old friend Miles as they work around Oakland, Calif., doing the "Oaklandish." 
An important distinction, here: Collin is black and Miles is white. The subtext, as the plot hustles along, is that Miles feels guilty for what landed Collin in prison. Miles acts black, down to the grill and the rap, but he doesn't act like a man, a point that the student, played sympathetically by Janina Gavankar, makes. But Miles, who suffers from severe testosterone poisoning, is Collin's oldest, most loyal friend, isn't he?
"Blindspotting" wastes no time and no words. As directed by Carlos Lopéz Estrada, the fierce film is funny and symbolic and righteous. It is finely edited by Gabriel Fleming with formative split screens, flash-backs, and close-ups. 
The stars, Daveed Diggs and Rafael Casal, engineer their roles toward complexity, never settling for the simple. That could be because Diggs and Casal wrote the admirably layered script as if it were liturgy, organized by the calendar of Collin's probation. Note the symbol of the cemetery that Collin runs past each morning before work. The two long-time friends included a stunning scene – you'll know it when you see it, when your heart splats down the aisle – but in their characterizations and plot line, they lean toward forgiveness, toward understanding, toward love in the end.