Film Reviews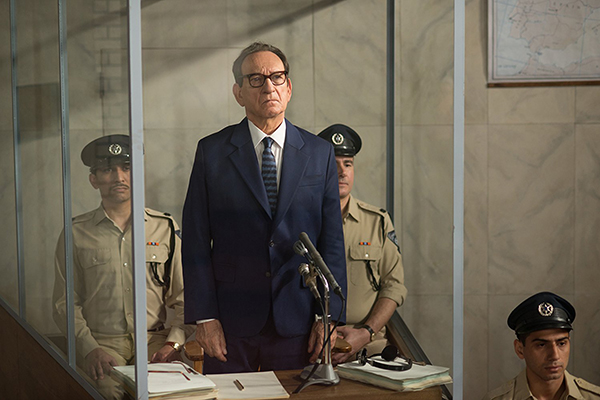 'Operation Finale' captures evil-doers
Written by

Martha K. Baker
In this sincere study of the capture of Adolf Eichmann, he stares in fascination at a murmuration of starlings as the birds in the air constantly change their grouping, creating one out of many, e pluribus unum. Eichmann focuses on the choreography, unaware it symbolizes his end.
After World War II, high-ranking Nazis escaped capture by suicide. Eichmann escaped to Buenos Aires. Eichmann, one of the designers of the Final Solution by which Nazis killed 6 million Jews and assorted gypsies and homosexuals, hid in Argentina under an assumed name. He worked as a manager, taking the same buses to the factory every day in Germanic precision. 
In 1960, he knows he is wanted for crimes against humanity. Israeli forces are determined to bring Eichmann to justice – in Israel. "Operation Finale" is a slow, well-meaning look at the story of that apprehension. Secret agents working with Mossad have a plan and each of those Jewish agents holds an agenda of revenge.
Director Chris Weitz, known for "About a Boy," concentrates on Peter Malkin with distractions to the other agents. Malkin – sarcastic, stubborn, egotistic, and effective – exploits the psychology of ego on Eichmann, charming the charmer.
Oscar Isaac delivers Malkin well, ranging from a grieving brother to a practical lover to a determined agent. Ben Kingsley presents Eichmann as multi-dimensional – with one of those dimensions Kingsley's own excellent charm. Worth note as another agent is Nick Kroll, here admirably expanding his skill from "Sausage Party." Greta Scacchi, always a pleasure, plays Mrs. E.
Matthew Orton's script leaves out signal parts of the plot (like how some of the agents got back to Israel for the trial), but, overall, it manages to tell a complex story with steadiness if not always rising excitement. This ain't "Argo." "Operation Finale" moves deliberately and darkly. It's ideal for consideration in these newly Fascistic, Nazi-fied days.