Film Reviews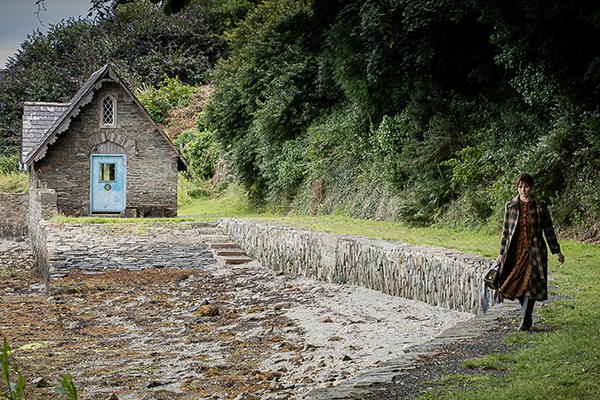 'The Bookshop' reveals the character of a community
Written by

Diane Carson
Some films aspire primarily to be a charming and cautionary story of political machinations that devastate kind characters striving to make constructive contributions to their community. That's the case with "The Bookshop," in which Florence Green, a widow of 16 years, decides to transform her old stone house into the first bookstore for the fictitious town of Hardborough, East Anglia. 
The wealthy and more politically powerful Violet Gamart sets her sights on the same location for an arts center. Through her family connections, she'll conspire to get a compulsory purchase bill passed in order to seize the property, forcing Florence out. Though set in 1959, this morality tale clearly resonates with many parallels today for the integrity, or lack thereof, of Hardborough's residents will determine the outcome.  
Director Isabel Coixet adapted award-winning author Penelope Fitzgerald's 1978 novel of the same name. "The Bookshop" earned a place on the prestigious Booker Award shortlist, but the film strains under its omniscient voiceover narration, the speaker revealed only at the very end. Omniscient intrusion works fine in a good read, but feels forced here, as though events must be propped up by some explanatory intercession, so painfully slow are many developments. 
On one hand, I admire Coixet's confidence, inviting viewers to enjoy cinematographer Jean-Claude Larrieu's gorgeous lighting and compositions. On the other hand, the few songs are annoying, distracting additions. Bernat Aragonés' unhurried (at times sluggish) editing requires a considerable shift by viewers to a contemplative mood, the opposite of Hollywood style. Coixet has written, "This is a film about people who worship books and about people who never feel along in a bookshop," and the film complements that quiet, peaceful environment.
Helping with a needed shift to laidback receptivity are self-assured performances by Emily Mortimer as Florence Green, Patricia Clarkson as Violet Gamart and Bill Nighy as the reclusive Edmund Brundish. He, along with Florence's young assistants Christine and Wally, add needed complexity to this robust endorsement of literary appreciation. Nominated for 32 Goya Awards (the Spanish equivalent of our Oscars), "The Bookshop" won three: Best Film, Director and Adapted Screenplay. At Landmark's Plaza Frontenac Cinema.