Film Reviews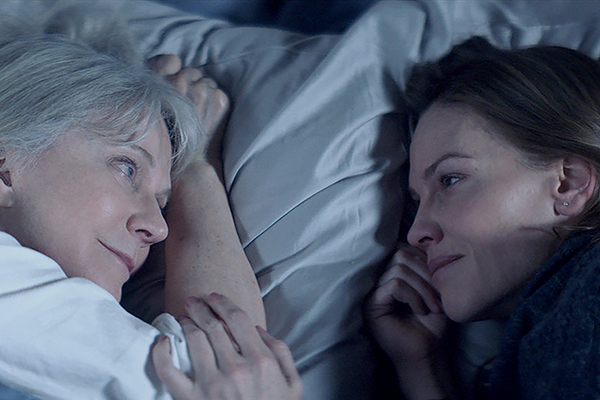 'What They Had' Brilliantly Addresses the War at Home
Writer Elizabeth Chomko won an Academy Fellowship in 2015 for the script of 'What They Had." For good reason: it's brilliant. The sad thing is that hardly anyone is going to see the product of her pen or her direction, for the subject of age-related dementia traditionally deters movie-goers looking for fun.
'What They Had' is not fun. It is subtle and hard and sensitive and true. Like 'Still Alice,' which earned Julianne Moore an Academy Award for Best Actress of 2014, 'What They Had' involves a woman named Ruth, played in the shadows of dementia by Blythe Danner. The film begins with what the geriatricians call a "wandering event." Ruth's husband -- Robert Forster in one of his best roles -- refuses to put Ruth in a home. Her son, played richly and sympathetically by Michael Shannon, has been taking his father's 3 a.m. phone calls for years, unable to effect change despite knowing each stage of dementia like a textbook.
This time though, he calls in his sister, Bridget, from across the country. She arrives with her sullen teenage daughter, played by Taissa Farmiga with age-appropriate dimension. Bridget come to life, as Hilary Swank grapples with the role of the sister who lives too far away to understand her brother's struggles. Her subtle pivot from someone with a lot of ideas for others to someone who offers herself underscores Chomko's good writing.
Chomko's storytelling includes a family's cliches -- the dad always asks, "You know what your problem is?" -- as well as the ironic humor of dementia.When Ruth drinks the holy water at church, her exasperated son says, "At least she's hydrated." Under Chomko's direction, 'What They Had' not only has the chaos of dementia down pat but also proceeds at a pace that wastes no time developing the narrative.  
People hesitate to see films about battles at home, when they do not pause to see more literal battles for the past or future. But 'What They Had' offers every bit as much intelligence as 'The Darkest Hour' or 'Star Wars.' Plus love.