Film Reviews
Film Reviews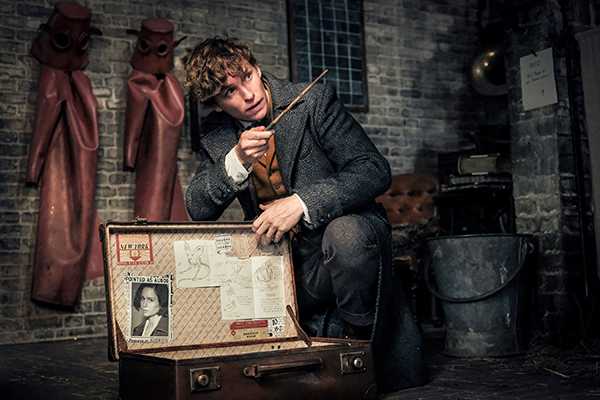 'Fantastic Beasts: The Crimes of Grindelwald' Goes Dark
By KDHX
What was fluffy and flirty in 'Fantastic Beasts and Where to Find Them' has darkened in the sequel. A franchise that started as a flight of fancy, with beasties and ghouls, now offers real scares -- plus secrets revealed in true J.K. Rowling fashion.  
That great storyteller has concocted a tale set in the wizarding world: a story of early Hogwarts, the school of magic; of Dumbledore, its headmaster; of creatures, including the platypus-like niffler, with promise. Once again, the protagonist is magizoologist, Newt Scamander, a mumbler and bumbler played shyly by Eddie Redmayne. Throughout the film, he keeps his head down as if he were Her Shyness, Lady Diana. 
He needs to be shy of the new bad guy, the evil wizard and titular antagonist, Grindelwald. Johnny Depp plays the evil one as if he were Adolf Hitler. Grindelwald appears in New York; then he escapes; then he is in Paris. Dumbledore, a suave Jude Law, sends Scamander in over his curly, red head to find the villain. He has sidekicks from the first 'Fantastic Beasts' film along for the ride: the baker, Jacob, play jovially by Dan Fogler; and the magic sisters, Queenie (Alison Sudol) and Tina (Katherine Waterson). 
Rowling wrote the script for the film, which is full of surprises, and David Yates, a veteran of the Harry Pottery sequels, directed. There's a lot of juggling of smoke and mirrors, crashes and bangs, exposition and choreography, family trees and creatures. 'Fantastic Beasts: The Crimes of Grindelwald' weighs heavily and can be hard to follow, with very little comic relief. Still it's pretty fantastic -- that is, both pretty and a fantasy.