Film Reviews
Film Reviews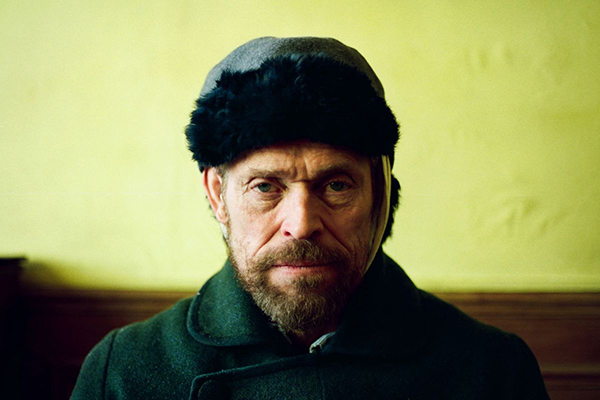 Art Interpretation with 'At Eternity's Gate'
By KDHX
When he died in 1890 at the age of 37, Vincent van Gogh left behind a collection of magnificent paintings and the chronicle of an enigmatic life, still captivating and puzzling. Director and painter, Julian Schnabel, tackles the elusive legend of van Gogh in 'At Eternity's Gate,' a subjective response to van Gogh's paintings. 
Schnabel has emphasized that the movie is not a "forensic biography." Instead, the piece explores "what it means to be an artist." He adds: "This movie is an accumulation of scenes based on...van Gogh's letters, common agreement about events in life that parade as fact, hearsay and scenes that are just plain invented." Above all, Schnabel emphasizes that the film comes directly from his personal response to van Gogh's paintings. 
A painter himself, Schnabel has crafted a unique, impressionistic interpretation of van Gogh's creative impulses, even obsessions, which drove him to paint so quickly that he produced 75 works in 80 days during a period late in his life. Vincent van Gogh's relationship with his devoted brother, Theo, results in some of the most deeply emotional, poignant scenes. The artist's friendship with Paul Gauguin offers a friendly debate about very different approaches to painting: van Gogh's immersion in nature; Gauguin's in his imagination. 
Set and shot on location in Arles and Saint Remy, the landscapes so important to van Gogh come alive as he walks, often hurriedly, through them. The predominantly shaky, handheld and subjective camera shots take some adjustment. But I found that, once I settled in, I embraced Schnabel's approach. At times, cinematographer Benoit Delhomme uses a diopter lens that makes the bottom of the composition blurry. These shots are always from van Gogh's subjective perspective, separating reality from the painter's unique vision. Tatiana Lisovskaya's piano-based score adds another layer of interpretive commentary to the unfolding drama. 
Though 63 playing 37, Willem Dafoe has an uncanny resemblance to van Gogh and delivers a superb performance. So too do Oscar Isaac as Gauguin, Rupert Friend as Theo, Mads Mikkelsen as a priest and Emmanuelle Seigner as Madame Giroux. 'At Eternity's Gate' is a mesmerizing, meditative commentary on both van Gogh and art. 
'At Eternity's Gate' is now playing at Landmark's Tivoli Cinema. In English and French with English subtitles.