Film Reviews
Film Reviews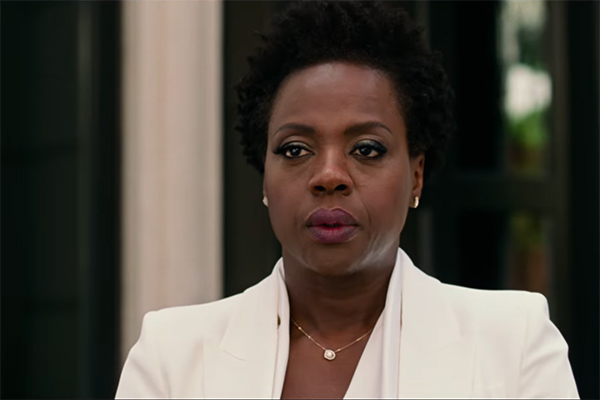 'Widows' Hits Hard
By KDHX
Thematically and cinematically, 'Widows' is a fresh, creative take on the heist film -- exactly what fans of director, Steve McQueen, would expect. In 2013, he won three Oscars, including Best Motion Picture, for '12 Years a Slave,' the first time in the history of the Academy Awards that a black director or co-producer received such an honor. 
McQueen's earlier films, 'Hunger' (2008) and 'Shame' (2011), highlighted his inventive and daring presentation of provocative subjects. In 'Widows,' he extends his perceptive commentary to 2008 Chicago via a drama that seamlessly folds layer upon layer of social critique into its story. The catalyst is, quite simply and with no spoilers, that three men attempt to steal $5 million from a local drug kingpin with fatal consequences. The wives of those men lose everything in the process and might lose their lives if they can't pay back the criminal from whom the money was stolen. But there's so much more implicated and involved. 
Consider this: after some gerrymandering, a local election pits a white politician set to inherit his father's seat against a black incumbent, with a black preacher one of the pawns in the nefarious power struggle. Corruption and payoff money reaches into local businesses, like a neighborhood hair salon. Racism rears its ugly head more than once, though the film begins with a touching love-making scene between a biracial couple. 
Economical from start to finish, details reveal volumes: a wife with a black eye, though we never see her husband hit her; the reappearance of a whiskey flask, never commented on but crucial to the plot; plans for a heist that are strikingly sparse and yet every element crystal clear. McQueen has said that he wants to involve his audience, and the cross-cutting in the opening moments does exactly that -- tells us to sit up and pay attention.
Outstanding actors line up to work with McQueen, as evidenced by the star power in supporting roles: Robert Duvall, Daniel Kaluuya, Colin Farrell, Jacki Weaver and Liam Neeson. The three widows, who recruit a fourth woman as a driver, are Michelle Rodriguez, Elizabeth Debicki, Cynthia Erivo and Viola Davis. The film is testimony to Davis' amazing talent, which drives every scene with absolutely no extraneous verbal or nonverbal fuss. As always, Davis commands and rewards a viewer's attention. Steve McQueen has superbly reinterpreted the cookie-cutter heist genre as an absorbing drama.