Film Reviews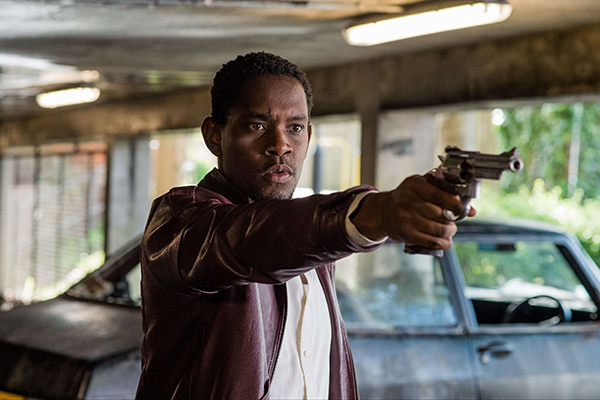 'Yardie' Is Stylish but Cliched
Written by

Diane Carson
In Idris Elba's directorial debut 'Yardie,' the teenager known as D wants peace, even though he sees little of it growing up in his 1973 violent West Kingston, Jamaica neighborhood. Ten years later, D, Dennis Campbell, finds himself firmly entrenched in the drug business though he's more intent on revenge for his brother Freddie's murder.  
In introductory scenes, D is told he must choose between going the way of the righteous or the damned, but it seems there's little struggle. D's impulsive outbursts prompt Jamaican kingpin/music producer King Fox to send D to the impoverished Hackney borough of east London. That's significant because the title 'Yardie' is Jamaican slang for an expatriate, yardie being patois for the crowded government housing areas or yards for poor residents. But it's out of the frying pan and into the fire for D who is soon caught ricocheting among Turkish and Jamaican narcotics traffickers, his wife Yvonne and daughter Vanessa, and his old crew's demands.
Adapted from Victor Headley's 1992 novel, more deserving recognition goes to Headley's work, celebrated in Britain as one of the first popular genre works targeted to black audiences. The reach now certainly includes a much broader appeal than that restrictive designation suggests. However, the more inclusive audience will have to settle for a stylish but clichéd drug war / revenge narrative with the appealing addition of Jamaican music. A score by Tindersticks' Dickon Hinchliffe and songs from The Isley Brothers, Grace Jones, Black Uhuru, and Lord Creator, among others add musical energy at regular intervals, culminating in a sound clash finale.    
Aml Ameen as D delivers a charismatic performance, and supporting actors contribute as well. Stylistically, Alison Adams and Donna Noble's art direction stands out with eye-catching neon lighting, especially in crowd scene. Also noteworthy is the acknowledgement of Jamaican customs, such as the nine days observed for a funeral. The pace editor Justine Wrights sets keeps the action clipping along, with some striking cross cutting. And yet, over all, 'Yardie' feels for all the world like a familiar ride to nowhere new.
With English subtitles to help with the accent and slang, 'Yardie' screens exclusively at Landmark's Tivoli Cinema.