Film Reviews
Film Reviews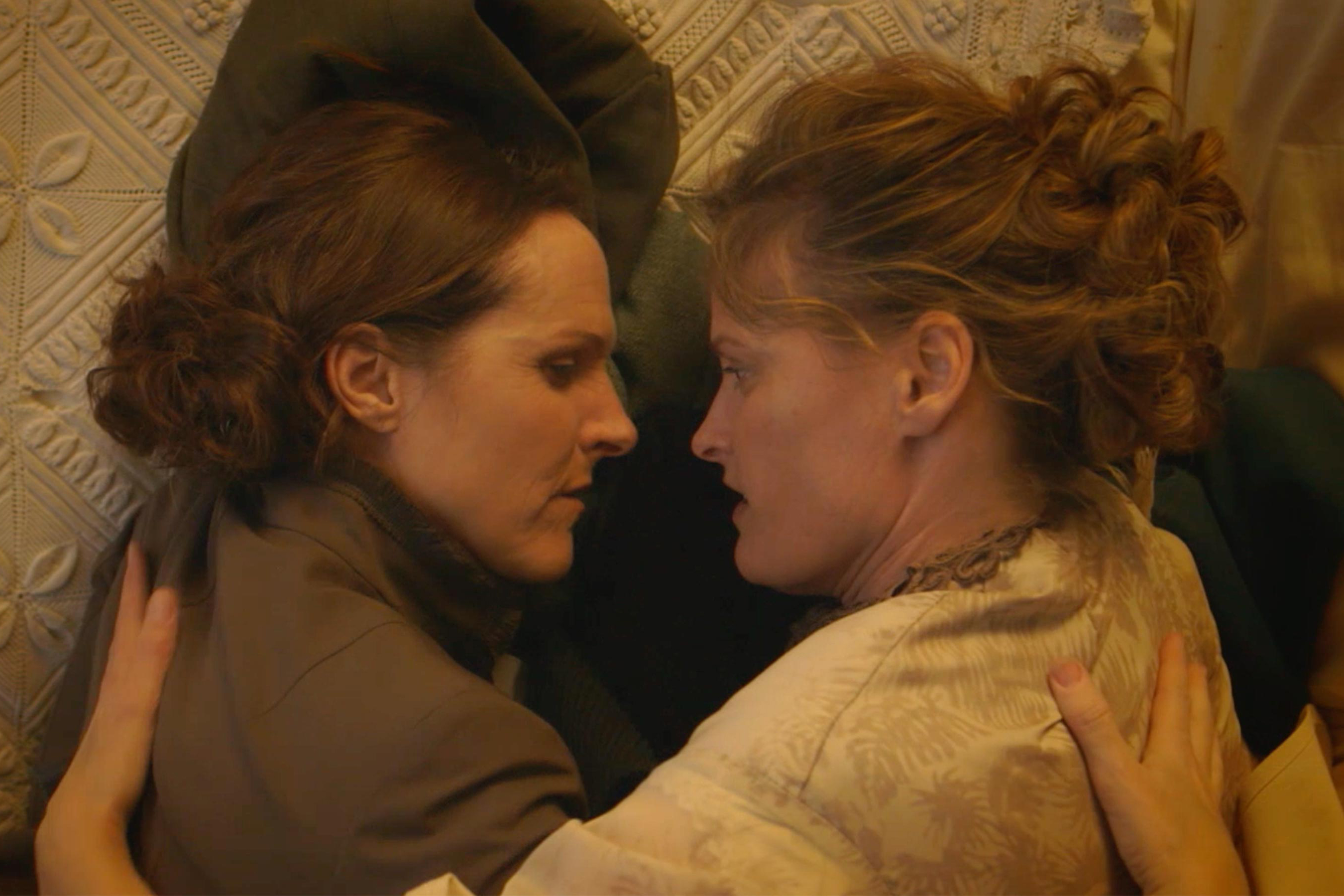 'Wild Nights with Emily' Defines Peculiar
By KDHX
Writer / director Madeleine Olnek did not invent this story of Emily Dickinson's love for her sister-in-law, Susan Gilbert Dickinson. Olnek makes clear from the start that Dickinson's love letters, quoted aloud and printed on screen, are filed in libraries in Harvard and Amherst. No, Olnek did not invent these letters.
But she sure added flair to their presentation in three dimensions. 'Wild Nights with Emily' is one of the most quirky, unpredictable films worth watching. Olnek is also the writer / director of the signature films 'The Foxy Merkins' and 'Codependent Lesbian Space Alien Seeks Same.'
She brings slyness, humor, salaciousness, social nastiness, revenge, and hoop-skirted sex to this story. Olnek augments what Emily Dickinson wrote about those wild nights that rang the "belle" of Amherst. Olnek starts with the voice of a narrator, one Mabel Todd, played winkingly by Amy Seimetz. Yes, Todd got Dickinson published, but she slapped titles on the poems, much against Dickinson's wishes. The poet had only 16 of 1,800 poems published in her lifetime. But the vengeful Todd is also responsible for creating the false image of Dickinson as a sexless recluse. 
Olnek jumps in time, making 'Wild Nights' a little tricky to follow, from the characters' childhoods to their adulthoods and adulteries. She adds anachronisms and physical comedy as well as allusions and teasers. Olnek fills in Dickinson's literary community with the publisher George Higginson, the novelists Helen Hunt Jackson, and the Brontës. In the middle, scribbling away, is Emily, played admirably by Molly Shannon, not known heretofore for fine film work.
'Wild Nights with Emily' is funny, queer, dear, and lilting, adding dimensions that play against tradition and reputation. It's a good thing.