Film Reviews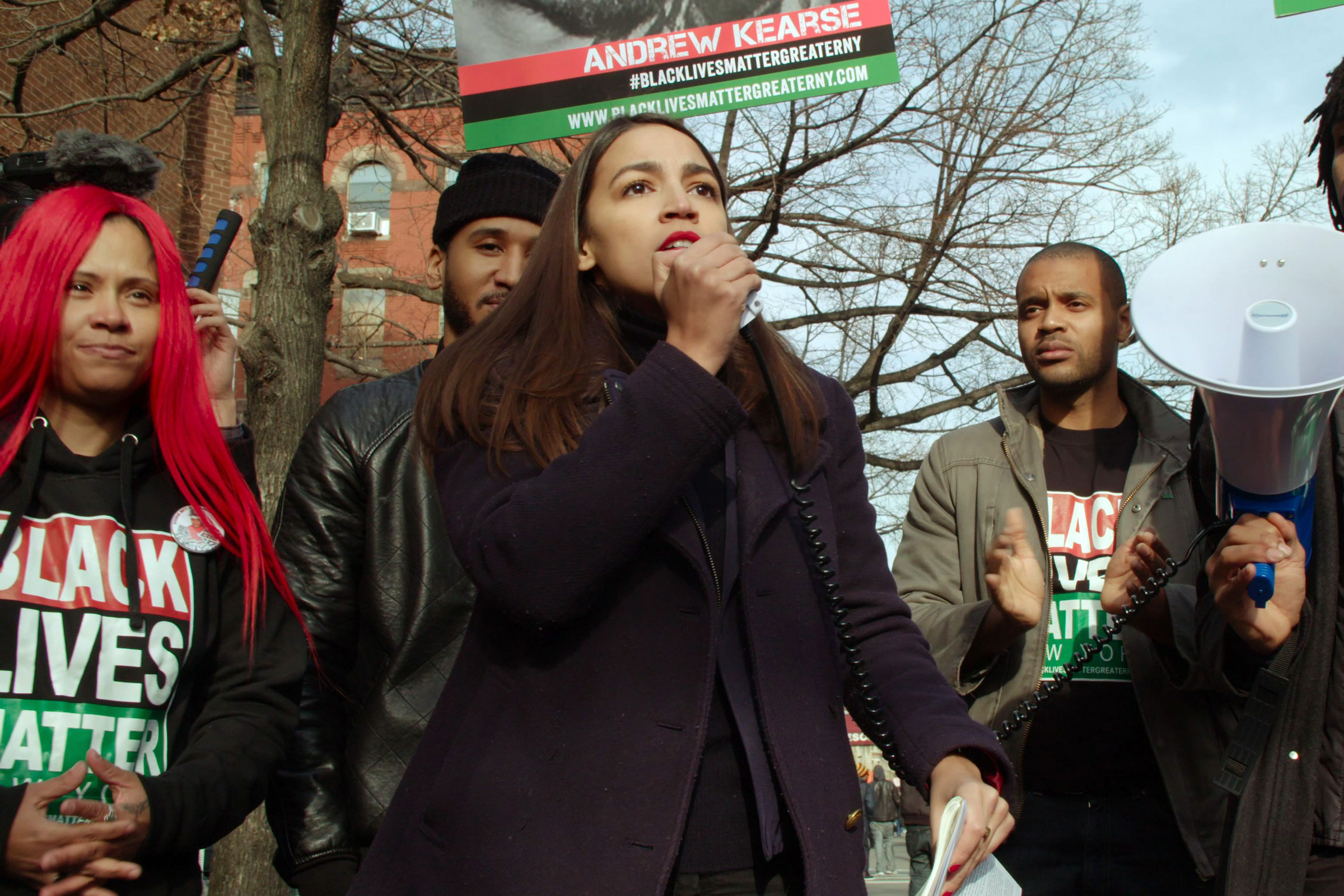 'Knock Down the House' Charts Four Women's 2018 Campaigns
Director Rachel Lears chose well for her documentary 'Knock Down the House' when she decided to chronicle four aspiring women's 2018 campaigns for the U.S. House of Representatives. The four include St. Louis' Cori M. Bush, running against Lacy Clay, Jr. to represent Missouri's District 1; West Virginia's Paula Jean Swearengen; Las Vegas' Amy Vilela; and the Bronx's Alexandria Ocasio-Cortez.
The varied locations give Lears' film an impressive breadth of political issues to tackle from the coal miner's daughter Swearengen condemning corporate environmental practices with their catastrophic consequences to Nevadan Vilela's advocacy for improved health care, her 22-year-old daughter having died for lack of insurance. Cori Bush, a nurse and ordained pastor, committed to improving human rights, gaining experience as a nonviolent protest organizer in Ferguson. And Ocasio-Cortez is the Bronx bartender who now represents New York's 14th District, fighting for more equitable income distribution.
With both the Brand New Congress and Justice Democrats backing, Bush and Ocasio-Cortez stumped together advocating racial equality, health insurance, justice system reform, free college education and the $15 minimum wage. However, as pundits observed, beating nine-time incumbent Clay posed a Herculean challenge, but Cori Bush had a dramatic impact (coming in second of four candidates with 36.9% of the vote to Clay's 56.7%, down from 75% in 2016.) To her credit, she is running again in 2020.
Of course, the breakout star of 'Knock Down the House' is Alexandria Ocasio-Cortez, a.k.a. AOC. Her dynamic presence and solid grasp of issues shows why she has broken through today's clutter, proving her David vs. Goliath Joe Crowley contest as gutsy as it was shrewd. Dynamic and determined, these four women restored my faith in our democratic system, even with the losses quite poignantly and honestly depicted here. And Lears captures the energy, the intelligence, and the optimism that fuels our best representatives in her animated, well shot, and edited documentary.
Winner of this year's Sundance Film Festival Audience Award, 'Knock Down the House' screens at Landmark's Tivoli Cinema.