Film Reviews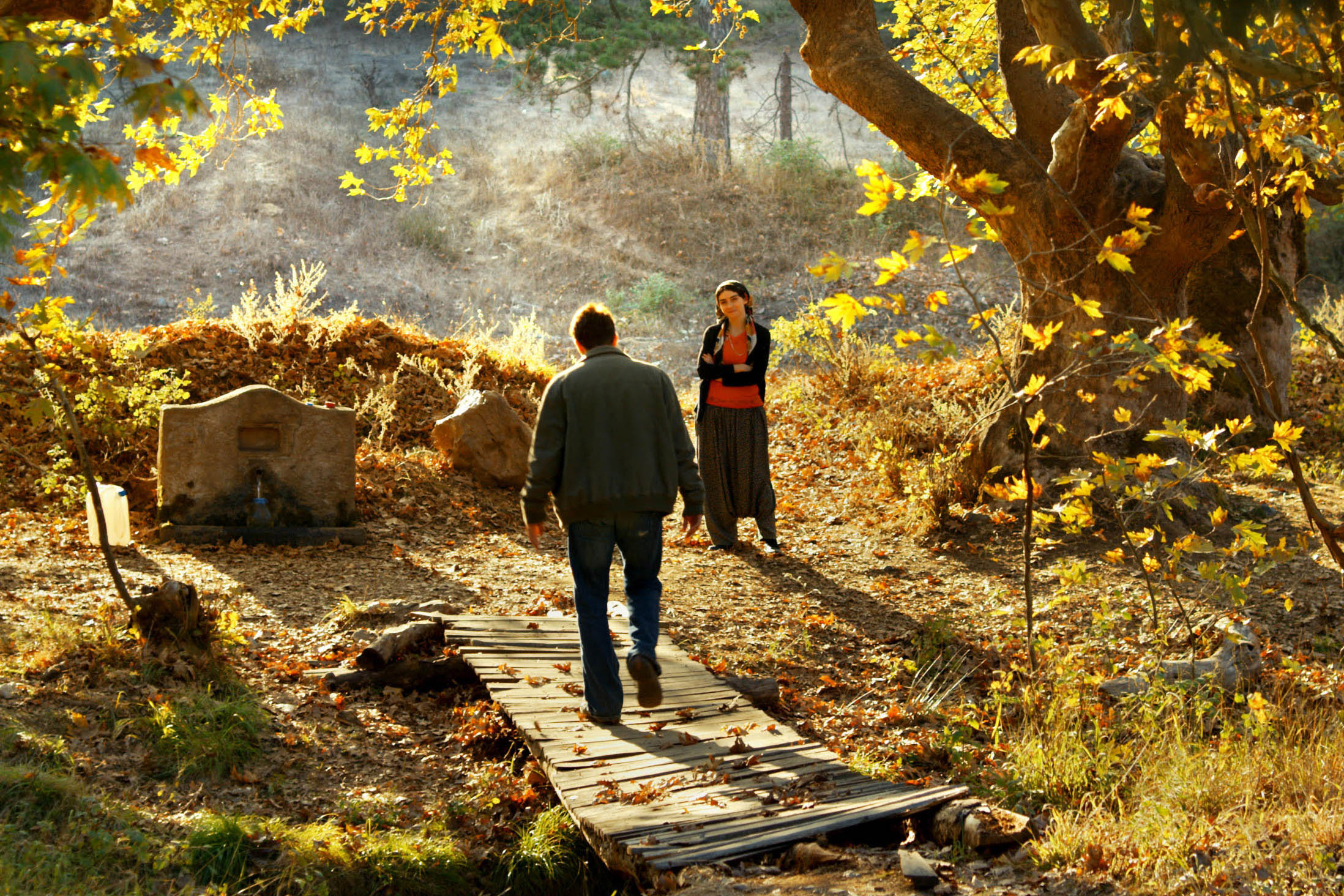 'The Wild Pear Tree' Explores the Character in a Turkish Town
Few Turkish films make it to St. Louis screens. For us foreign film fans, that's disappointing. Now director Nuri Bilge Ceylan's 'The Wild Pear Tree' will remind us what we're missing, in this character immersion study over three full hours. The man under scrutiny is twenty-something Sinan Karasu who has returned to his small town Çan after completing college.
He still has exams to take in order to get his desired teaching job, one he envisions rather like his father Idris', not that Sinan wants to follow in the footsteps of Idris' gambling addiction. In fact, Sinan most desires to have his prized manuscript on "life culture," as he describes it, published. He finds that challenging as he visits various individuals in his town. Sinan himself is at times difficult to embrace, at other times entirely empathetic.
While most films rely on action, 'The Wild Pear Tree' relies on interaction as the self-satisfied, calmly egotistical Sinan engages in extended exchanges with his father, his mother, grandmother, grandfather, a previous girlfriend, a local author, a government official, and an imam—all expressing striking observations. Each participates in a profound, provocative give and take on heady philosophical ideas. I wanted to stop the film numerous times to contemplate the debates, so insightful are the articulations of life's realities by diverse observers who have lived and thought about their condition. I wish I had space here to include dozens of comments that express astute ideas worth examining.
Throughout these conversations, nature is an ever-present participant and implicit commentator: rain, thunder, sun, shadow, snow, ants, sheep, and a dog — all metaphorically linked to Sinan. Sinan directly compares himself, his father and granddad to the wild pear tree of the title: misfits, solitary, misshapen. Equally significant is a well Idris bullheadedly keeps digging, despite extremely poor prospects, a comment on his life trajectory.
Beautifully composed, with music that adds ambience, and with acting so convincing it feels like a documentary, 'The Wild Pear Tree' is a remarkable film.
In Turkish with English subtitles, it screens at Webster University's Winifred Moore auditorium Friday, May 31 through Sunday, June 2 at 7:30 each evening. For more information, you may call 314-246-7525 or on the web at: Webster.edu/filmseries.