Film Reviews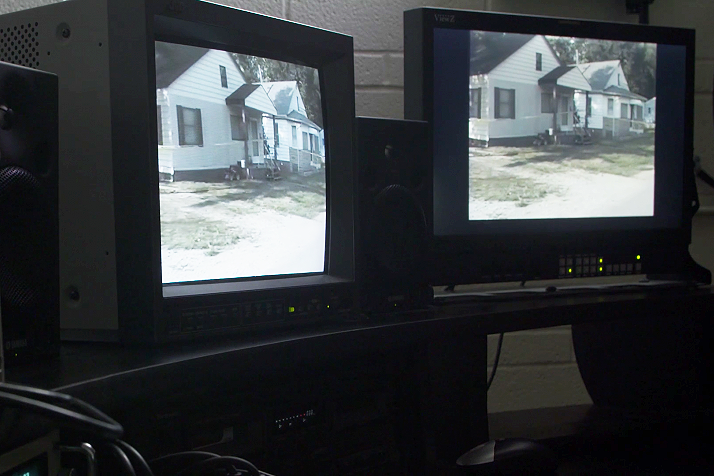 Whitaker St. Louis Filmmakers Showcase, Pt. 1
The weekends of July 12 to 14 and 19 to 21, the Whitaker St. Louis Filmmakers Showcase presents films written, directed, edited, or produced by St. Louisans and those with strong St. Louis connections. The first weekend's offerings include three feature-length documentaries and seven short film compilations.
As expected, the short film programs vary in quality and genre, from documentaries to horror, comedy to drama with one program devoted entirely to shorts by expatriates. Of those I screened, not surprisingly, the expatriates' selections were more varied than the focused theme programs. Those groups include from five to fourteen entries, that higher number including very short films, even two, three and four minutes. Average program running time is around an hour and a half. Given the variety, my best advice is to visit the website for brief descriptions of each offering to help make difficult decisions.
I do want to highlight one feature-length documentary: Ben Scholle's analytical 'Through the Cracks.' He examines a particularly heinous crime: Johnny Johnson's murder of six-year-old Cassandra Williamson, July 26, 2002, in Valley Park, and Scholle details this murder-in-the-first degree case as it travels through the justice system to the Missouri Supreme Court, impacting the entire community to this day. Comments from County Prosecutor Bob McCulloch, prosecuting and defense attorneys, 'Post-Dispatch' columnist Bill McClellan, jurors, neighbors, and Johnson's and Williamson's relatives provide complex perspectives, including consideration of mental illness and the death penalty. 
Another unique documentary, Earl McWilliams 'Road to the Pros: St. Louis Amateur Boxing,' reveals the commitment, talent and discipline needed to succeed in the demanding, competitive world of boxing. Through interviews and illustrative footage, veteran trainers and boxers, men and women (though mostly men) describe their world, some history of St. Louis' better known boxers, and what boxing does for young participants.
Ten diverse programs appeal to various interests. All screen at Washington University's Brown Hall with post-screening discussions with filmmakers for feature-length films. For more information, you may call 314-289-4150 or visit the Cinema St. Louis website.