Film Reviews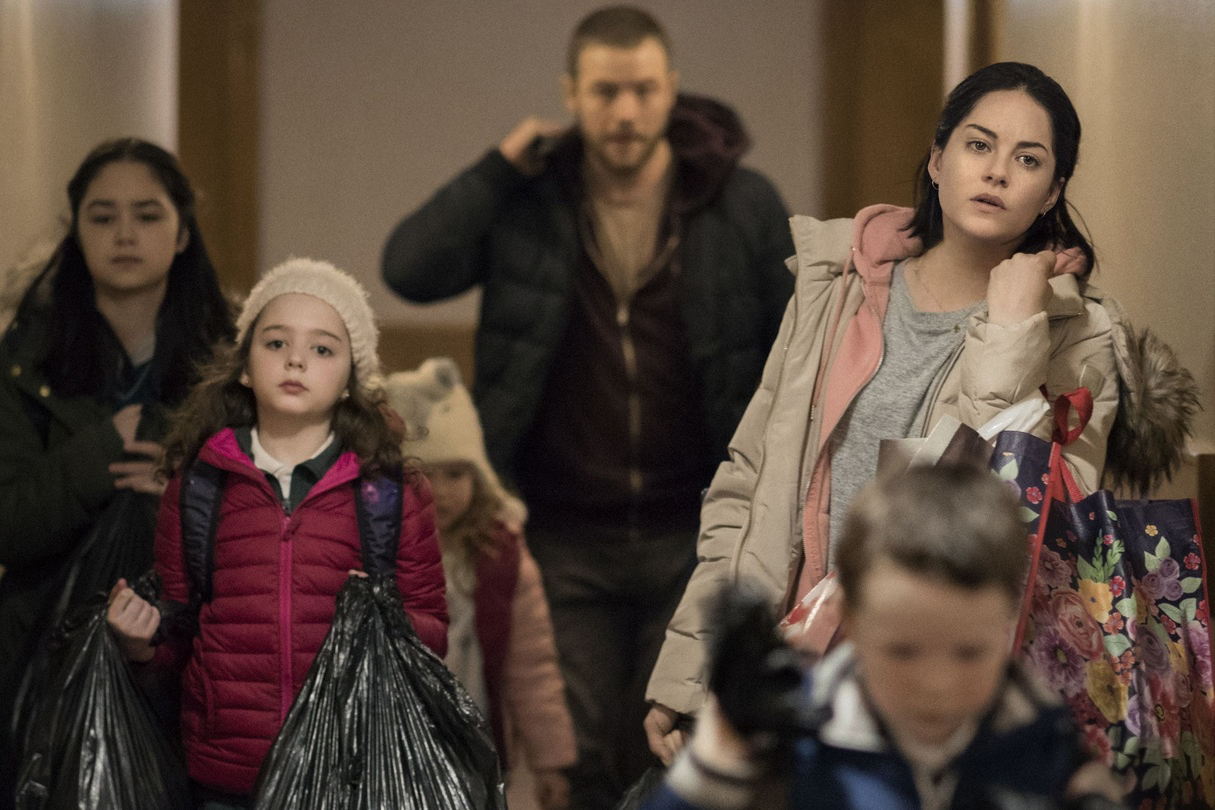 'Rosie' Presents Real Life in a Car
Roddy Doyle knows a little something about families that are down and close to out. He wrote 'The Commitments,' 'The Snapper,' and 'The Van.' Each book, story, and / or screenplay is about Irish folks who have hit the penultimate rung with a bounce. Doyle's works have two things in common: hope and stubbornness.
Doyle's latest screenplay introduces the Davis family: John Paul and Rosie and their bairn: Kayleigh, nearly a teenager with all the sighs that connotes; Millie, called "Smelly Millie" by her classmates; Maddy, with her essential bunny named Peaches; and Alfie, fierce laddie. 
John Paul has a job in a restaurant, but his family lives in their car and out of black plastic bags. They were renting a house, but the landlord made them leave so he could sell it, and there are no houses for rent in Dublin, only vouchers. Rosie spends her time on her phone, calling hotels, begging for a room for the six of them for the night. She says "sorry" a lot, "sorry" to the children, "sorry" to her helpful friend, "sorry" to waiters. She insists that the family is not homeless, just "lost." She tells little lies. When someone asks how Kayleigh likes her new school, Rosie answers, "She loves it."
Keeping the family together is Rosie's job. She builds on the good mothering and wifing she did when they were housed. Rosie refuses her mother's offers of anything but use of her toilet – something happened, something Doyle does not spell out.
Sarah Green, who was nominated for a Tony award in 2014 for Best Performance by an Actress in a Featured Role in "The Cripple of Inishmaan," portrays Rosie with verve and range.
Directed by Paddy Breathnach, 'Rosie' is a study in persistence. Breathnach shows Rosie coping, multi-tasking, melting down, loving, forging ahead with her little girl. She is beautiful in every way. Her story is, too.