Film Reviews
Film Reviews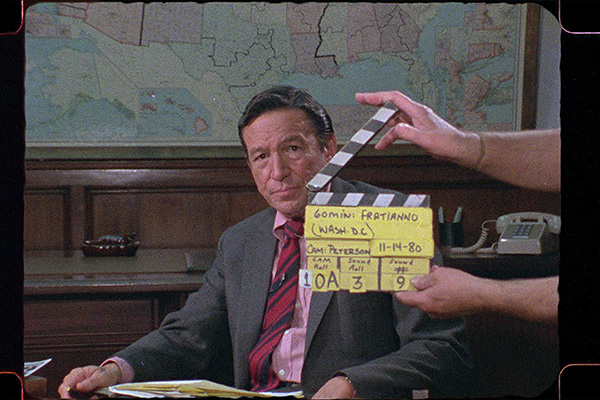 'Mike Wallace Is Here' Profiles a Legend
By Martha K. Baker
It is fitting that Israeli director Avi Belkin's profile of Mike Wallace begins in controversy. On tape, Bill O'Reilly, professional bloviator and accused abuser, calls the veteran newsman a "dinosaur" and blames him for making O'Reilly what he was on television. "Mike Wallace Is Here" continues firing on all cylinders.
Next, another legend, Barbra Streisand, calls Wallace an "SOB." 
Throughout the film, Wallace is shown as that SOB, a demanding crank, a bully, and a consummate and feared interviewer but also as a shill for Golden Fluffo grease, an opportunist, and a journalist. He believed that "a nation's press is a good yard stick of a nation's health."
Mike Wallace was born in 1932 and grew up in Brooklyn, his adolescent face scarred by acne, making his a face truly perfect for radio. Starting with "Night Beat" in 1956, and moving to his signature show, "60 Minutes," on Nov. 26, 1968, Mike Wallace invented Mike Wallace, the tough-as-nails, no-holds-barred interviewer, an image he curried. "How do you ask all those questions?" an interviewer asks him. "I'm nosy," Wallace explains, smile verging on smirk. But when asked about his son Peter's death in 1962, his face says more than words. Wallace admits that his work was more important than his family.
What "Mike Wallace Is Here" does is more than profile a well-known newsman: Belkin edits in interviews that Wallace conducted with a wide range of known and unknown figures whose words in retrospect still punch out lights. Included among them are Trump, Bette Davis, Malcolm X, Putin, King, Kennedy, and Johnny Carson. To George Wallace, Mike Wallace asks, significant for these days, "What is a racist?" 
The spirited and articulate documentary covers Wallace's depression, the infamous lawsuit by William Westmoreland, and 50 years of broadcast journalism. "Here Is Mike Wallace" is a sharp and admirable film on many levels even if you never tuned in to "60 Minutes."