Film Reviews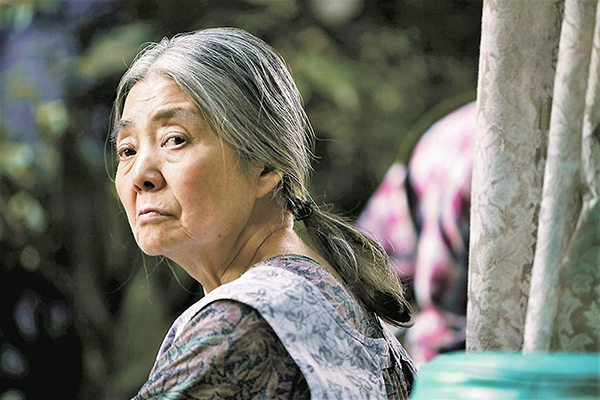 Kore-eda Hirokazu - Nine-film Retrospective, Part 1
Written by

Diane Carson
The next two weeks, Webster University's Film Series presents an impressive, nine-film retrospective of Japanese director Kore-eda Hirokazu's work. I've always relished the opportunity to see several films by a writer, director, or actor, for it allows an immersion in and therefore grasp of a talented individual's breadth and depth, and Kore-eda has great insight and cinematic expertise.
The first week begins Tuesday, September 17, with "Shoplifters," the story of a household of characters. Characteristically, Kore-eda implicitly questions what makes a family functional in a modern, often callous world, segueing from humor to pathos, political critique to personal empathy. "Shoplifters" depicts men and women, young and old, gainfully employed and happily stealing, living on the outskirts of contemporary Tokyo. 
Thursday, Sept. 19, the exquisite, beautifully shot "Maborosi" finds young wife Yumiko who faces life with a young son after her husband's suicide. It and Friday's film "After Life" confront loss, grief, resilience, and the nature of memory. "After Life" proposes a holding area after death where each person chooses one memory to re-experience through eternity. Saturday, "Distance" scrutinizes family members of a terrorist sect that poisoned Tokyo's water as the relatives gather at a remote lake. And Sunday, Sept. 22, "Nobody Knows" shifts attention to four, five to twelve-year-old children, isolated in an apartment, left alone for weeks.  
At various international film festivals, Kore-eda has won numerous awards for these selections, including Best Cinematography for "Maborosi," Best Film and Best Screenplay for "After Life," Best Film and Best Director for "Nobody Knows," and an Oscar nomination for Best Foreign Language Film for "Shoplifters," which won the prestigious Cannes Festival Palme d'Or. This retrospective will delight those who know some or all of Kore-eda's work and give new audiences the chance to discover an exceptional filmmaker. 
As a bonus, noted Japanese film scholar Linda Ehrlich, who has just published a book on Kore-eda, will introduce each screening Thursday through Sunday and lead a discussion after each. All the Kore-eda films are in Japanese with English subtitles and screen at Webster University's Winifred Moore auditorium at 7:30 p.m. For more information, you may call 314-246-7525 or on the web at: Webster.edu/filmseries.