Film Reviews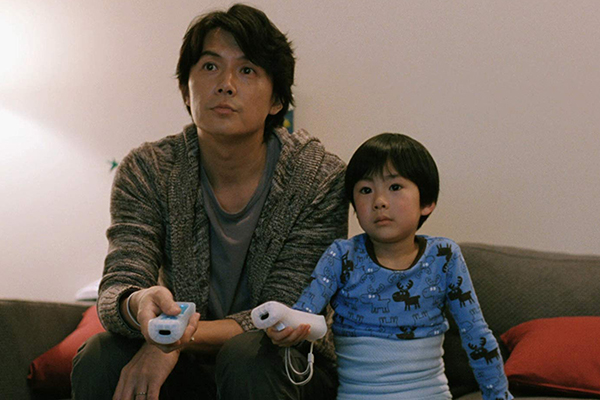 Kore-eda Retrospective, Pt. 2 Offers Award-Winning Films
Written by

Diane Carson
Webster University's retrospective of Japanese director Kore-eda Hirokazu films continues Tuesday, September 24, and Thursday, September 26 through Sunday, the 29. For those unfamiliar with the multi-award winning Kore-eda, this is a rare opportunity to see five works by this exceptional writer/director who won the prestigious Cannes Festival Palme d'Or a year ago with "Shoplifters."  
Tuesday kicks off the second week of the retrospective with Kore-eda's 2008 "Still Walking." Prompted by his mother's death, director, writer and editor Kore-eda studies the Yokoyama family's interactions over 24 hours as three generations remember eldest son Junpei's death by drowning 15 years earlier. On Thursday, "Distance" scrutinizes relatives of a terrorist sect that poisoned Tokyo's water as they gather at a remote lake. Both films share Kore-eda's interest in isolated, multi-generational groups who remember, grieve, and struggle to move on after tragic events. 
Friday finds a humorous diversion in "Air Doll," based on a manga series. An inflatable sex doll takes on human characteristics in an insightful look at loneliness and the need for love in an impersonal world. Saturday's selection returns to family relationships with "Like Father, Like Son." Eerily relevant today, the drama finds a compulsively working architect and his wife learning the hospital accidentally switched their now 6-year-old son at birth with another baby. Both couples involved and the boys must confront the problem and decide what to do. Sunday wraps up the retrospective with "Our Little Sister," another study of family. Here three sisters and a 14-year-old half-sister begin to live together after their father's death.   
At various international film festivals, Kore-eda has won numerous awards for these selections, including best director for "Still Walking"; the Cannes Jury Prize and, at different fests, best film, director, screenplay, and audience awards for "Like Father, Like Son"; plus audience, director and film awards for "Our Little Sister." All the Kore-eda films are in Japanese with English subtitles and screen at Webster University's Winifred Moore auditorium at  7:30 p.m. each evening. For more information, you may call 314-246-7525 or on the web at: Webster.edu/filmseries.