Film Reviews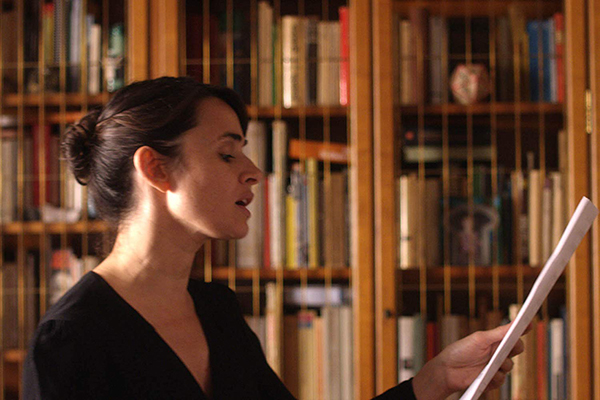 'End of the Century' Spends A Leisurely Time Interrogating Relationships
Written by

Diane Carson
In "End of the Century," his debut feature film, Argentinian writer/director Lucio Castro philosophically pursues the impact of memory and fantasy, transitory sexual encounters and life's choices. His leisurely  approach will distance some viewers while thoughtfully engaging others. Castro invites and requires patience with his minimalist interrogation of the relationship between two gay men who meet in Barcelona.  
Without speaking to for the first thirteen minutes, Ocho and Javi remain content to observe each other, the Barcelona coast a lovely backdrop. A New York based airline marketer (though we never see him at work), a self-described poet, Ocho is on vacation, renting an Airbnb. Based in Berlin, director of a Spanish-language kid's show, Javi is there for work and visiting his family next door. Once Ocho and Javi do connect and engage in sexual activity, they make up for their earlier silence, exploring nothing less than their philosophical views and practical choices. 
Punctuated by their sexual activity, they discuss fears, wanting children (or not), changing values, and provocative literature; in other words, life! The film relies on their pursuit of issues, including an introspective interrogation of their relationship twenty years earlier. They wander and talk against striking backdrops, beautifully shot by cinematographer Bernat Mestres with a still camera and a leisurely pace. The title "End of the Century" comes from Javi's unfinished film on Y2K, an appropriate metaphor for earlier anxieties about their homosexuality, AIDs, and casual sex. There's nothing earth shattering here, just 84 minutes eavesdropping on two men who may well invite any viewer to contemplate their own past choices and future options.  
In Spanish with English subtitles, "End of the Century" screens at Webster University's Winifred Moore auditorium Thursday, October 24; Saturday, October 26; and Sunday, October 27 at 7:30 each evening. For more information, you may call 314-246-7525 or on the web at: Webster.edu/filmseries.