Film Reviews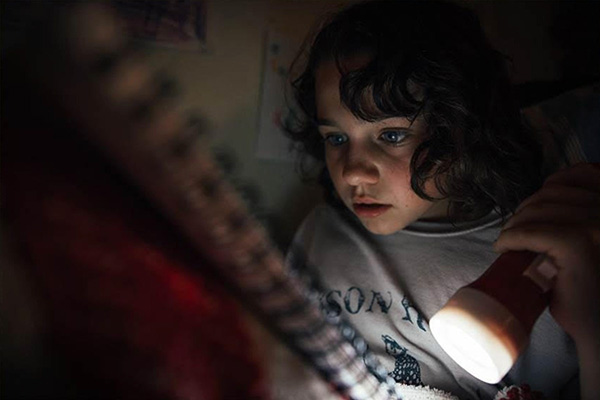 'Wendy' Offers Two Good Ways Of Seeing
Written by

Martha Baker
There are two ways to see "Wendy." They are opposite stands, but they are both valid. You can see it as overblown and hollow at the center, or you can see it as a mind-blowing amalgam of mothering, aging, myth-making, and story-telling. The latter requires a suspension of disbelief.
"Wendy," the brainchild of Benh Zeitlin, comes eight years after his astonishing "Beasts of the Southern Wild." He wrote the script for "Wendy" with his sister, Eliza Zeitlin, basing it somewhat on the story of Peter Pan, the boy who would not grow up. The Zeitlins place Wendy, first in a diner with her single mother and her twin brothers. Then, the siblings hop a train. They want adventure, and they want to find boy who left town on a train a while back, never to be heard from. Wendy also wants to live her mother's dreams, those longings that got tabled with three children and countless responsibilities. 
The trio follows a sprite, a girl/boy named Peter, to an island, both submarine and subterranean, plus volcanoes. It's a land of monsters, including a sea creature named Mother with puppy-dog eyes, and a land of oldsters, like the old gars at their mother's diner. The children adapt to their grubby life but not to the prospect of growing old. They are lawless, parentless, heedless -- until Wendy realizes that what she needs more than anything is care, grown-up attention. 
Yashua Mack plays Peter, a bully. Tommie Milazzo plays Wendy as a baby, her dimpled hand on her mother's shoulder; Devin France is marvelously beautiful as older Wendy. Twins Gavin and Gage Naquin play her brothers. Like Fellini, Benh Zeitlin finds fascinating faces to fill his frames, but, frankly, the children are better actors than the adults.
The Zeitlins paint pictures as writers that Benh Zeitlin realizes in film. Sturla Brandth Grøvlen's cinematography, especially the concentrated close-ups, is superb, and Dan Romer's stunning music enlarges the scenes dramatically.
Yes, it's possible to pooh-pooh "Wendy" as way too much, but it's also possible to connect deeply and profoundly with the film, "Wendy" is a lot to take in, but if it does nothing more than send you back to J.M. Barrie's original tale of "the boy who wouldn't grow up," it's worked its magic.