Film Reviews
Film Reviews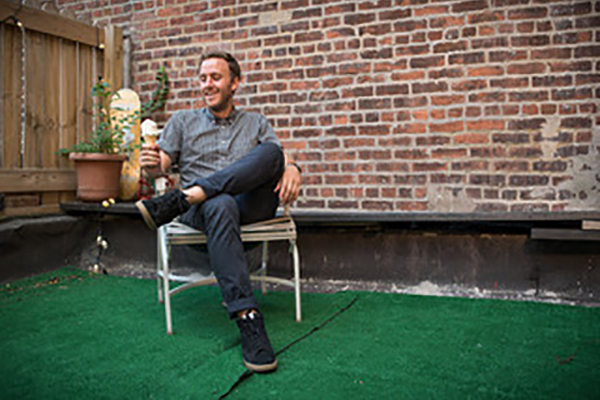 'Vanilla' Is Not A Typical Rom-Com Or Road-Trip Movie
By Martha K. Baker
"Vanilla" is not a typical rom-com or road-trip movie. It's a novel story, a very modern love story. Best of all, "Vanilla" is unpredictable. It's not a film with intriguing camera angles or special effects, yet it appeals far more than one might think just reading the blurbs.
The blurb that describes the film on IMDb reads: "A freewheeling comedian determined to save her family business invites an uptight entrepreneur on a road trip to sell a van with a complicated history." Kimmie is the comedian. She works for her uncle at his pizza shop, and she buys a white Dodge van for deliveries. Eliot sells the white Dodge van to raise money to work on apps, having quit his job as an accountant. His latest app concerns delivery of ice cream, which he cannot sell even to his favorite ice cream scooper.
The van-driven couple takes a long run from New York to New Orleans. First, the rules: Be totally honest.; next, as they cross state lines, they must read the fortune in cookies that Kimmie stole; and they have to develop a dance at each fill-up of gas. Eliot likes rules because he is kinda button-down man -- not just his shirts. As for diversity, Kimmie accuses him of being "a condo in a suburb in Ohio." 
Kimmie likes rules, too, although she's breaking a few by being a so-called "cam girl" (look it up on Pornhub). Kimmie does not let Eliot get away with his minimal sexism; he does not let her get away with her secrets or her fear of success. The two banter and kissy-face enroute, but "Vanilla" ends exactly as it should, not the way the formula would have it. And that's good.
Will Dennis stars as Eliot; he also wrote and directed. Kelsea Bauman plays Kimmie. The supporting cast is admirable: Kathryn Grody is Eliot's mother and Johnny Sibilly, her young lover; Eddie Alfano is Kimmie's rat-busting uncle, and Aparna Nancherla supplies Eliot's ice cream. But what keeps "Vanilla" from being so terribly vanilla is Will Dennis' script, chock full o' wit, innuendo, and risks -- like licorice Rocky Road.
"Vanilla" is available as video on demand.