Film Reviews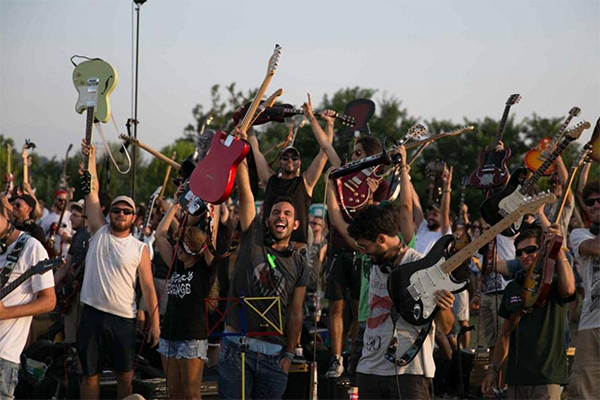 St. Louis International Film Festival, seven good reasons to appreciate film and festivals
Written by

Martha K. Baker
One of the greatest aspects of the St. Louis International Film Festival is the opportunity to see documentaries. These filmed essays explore, take a stand, reveal, lobby, and cover topics that range far. A quick look at seven coming up offers an idea of that range.
"Any Given Day" (4 p.m., Nov. 21, Wash. U.) looks at mentally distressed individuals through the lens of one there herself. Margaret Byrne has to take a hospital hiatus during filming so she understands the breaks required by the participants.
"'Alien' on Stage" (6 p.m., Nov. 13, Tivoli) joyfully promotes the arts. Dorset bus drivers put on a yearly program for charity. A few years ago, they staged "Alien." A member of the sparse audience offered the amateurs a chance to present it in London's West End (its Broadway). The results are excitement for the cast and crew and unparalleled laughter from the delighted audience.
Equally joyful, "We Are the Thousand" (7:30 p.m., Nov. 11, Webster U.), comprises fanatics of the Foo Fighters. A thousand of them gather to pay tribute to Dave Grohl et al., and then the Foo Fighters repay them. Oh, what fun a thousand times!
"Into the Light" (7:30 p.m., Nov. 10, Webster U.) portrays the prolific artist Chuck Connelly, a grumpy old man with a brush. Connelly begins the biodoc as an agoraphobe packed in a house with his paintings. By the end, he's painting outdoors. 
"North by Current" (7:30 p.m., Nov. 7, Webster U.) disturbs on many levels. The director, Angelo Madsen Minax, is a transsexual, unaccepted by his Morman family, which includes a sister whose first child is dead, perhaps from abuse.  The film in black and white explores but does not resolve.
"Hockeyland" (4 p.m., Nov. 20, Tivoli) is more than a tale of hockey in Minnesota. Two teams of seniors in high school have played hockey since they were little boys. They speak of their brotherhood. Their coaches, amazingly, speak of their teams' mental as well as physical health. And in the end, there are tears and hugs as the young men, losers and winners, say good-bye.
"On the Divide" (4 p.m., Nov. 20, Wash. U.), is set in McAllen, Tex. The "divide" does not concern immigration but abortion. The doc, directed by Leah Galant and Maya Cueva, tries diligently to present both sides -- protesters and patients -- but leans toward the beleaguered seekers of health care.
These documentaries represent a few of the fine offerings at this year's St. Louis International Film Festival, seven good reasons to appreciate film and festivals.