Film Reviews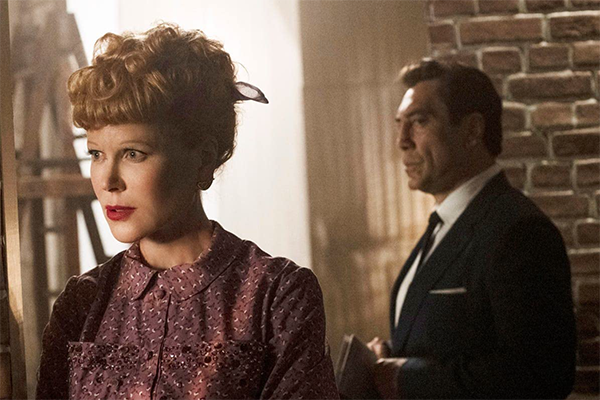 'Lucy and Desi' portrays a couple of clowns
Written by

Martha K. Baker
Aaron Sorkin's feature film, "Being the Ricardos," studies a tumultuous week in the production of "I Love Lucy" with trips before and after. Amy Poehler's "Lucy and Desi" concentrates on the relationship between the title actors even though each was married longer to their second spouses. However, their first marriage produced icons. And that led to this film study.
"Lucy and Desi" builds from rare archival footage to draw this double portrait. Poehler weaves video and audio tapes in and out of her chronological look at Lucille Désirée Ball and Desiderios Arnaz. Ball came from New York, Arnaz from Santiago, Cuba. She began her professional career as a model, then became a chorus girl and then a player in RKO's B films.
Arnaz began as a bandleader and continued that role after he and Ball married. To play and stay together, they moved their radio show onto the embryonic industry of television with "I Love Lucy." They changed television. In addition to innovating filming techniques, they added syndicated re-runs to TV's offerings. Both made decisions, but she was decried for doing so and he was not believed.
Poehler covers these well-known paths, emphasizing the hard work that each put in to their weekly show, which meant 41 shows in 41 weeks the first year. "I Love Lucy" became iconic not only in comedy but also in television history. Poehler highlights the spaces Ball opened for women as comics as she interweaves commentary by admirers. Of Lucy, Carole Burnett said, "She was fearless in her comedy," and Bette Midler said, "She was not afraid to look ugly, which was rare then."
Based reams of discovered tapes, Lucie Arnaz Luckinbill noted, "Things are much clearer now." The family films show the personal lives and Lucy's voice and Desi's voice rise above those scenes as well as segments from "I Love Lucy." Poehler does picks favored, if not common scenes, such as Ball's opening eye holes in pizza dough draped over her famous red hair. Poehler shows the writers that Sorkin includes -- Bob Carroll and Madelyn Pugh Davis -- as well as director, Jess Oppenheimer, whose son reminisces.
Poehler concentrates on Lucy and Desi right up to Desi's death bed, on which, according to Lucie Luckinbill, he declared, "I love you" to Lucille Ball. This documentary vividly augments through varied media the lives to icons in television history. It is a worthy look-see.