Film Reviews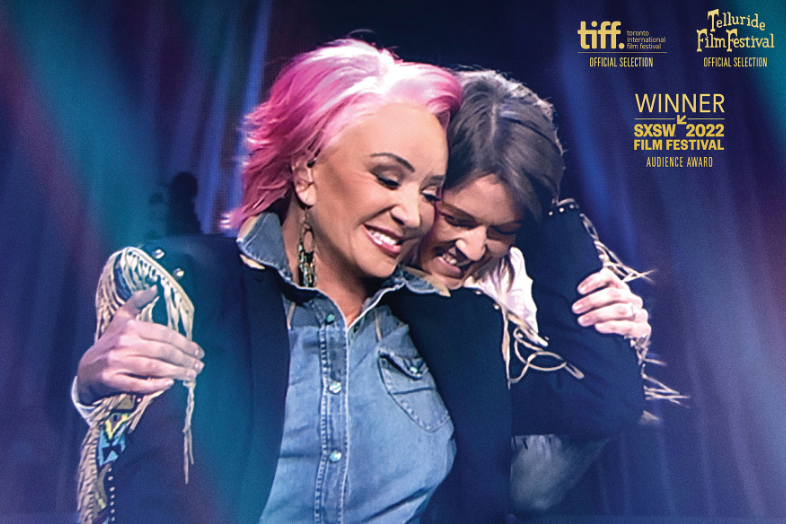 'The Return of Tanya Tucker: Featuring Brandi Carlile' pairs admiring women
Written by

Martha K. Baker
The titles on either side of the colon are equally important to this dynamic documentary. Yes, it covers the historic return to recording by country singer Tanya Tucker. After two nearly silent decades, her return netted two Grammys. But a second "yes" resounds for the role singer-songwriter Brandi Carlile played in the rebooting.
As shown throughout the film, Carlile admires Tucker -- always has. The younger performer came to the influential singer with songs she'd written about Tucker's life. The documentary records Tucker's tumultuous life almost delicately, including Tucker's brief engagement during a 14-month romance with singer Glen Campbell, twice her age. Also included is Tucker's drinking, which continues throughout this film -- a nervous Tucker likes a bracer before recording. Male singers like Merle Haggard and Johnny Cash were tolerated for being rogues in country-Western music, but female Tanya Tucker was censored as the "wild child" of sex and drugs if not rock n roll.
Tucker's career started when she was13 years old -- not with "The Happiest Girl in the Whole U.S.A.," which she made famous later. She first sang "Delta Dawn" about lost love, which might have seemed foreign to a girl but was a wise career choice. Tucker is now 64. She has not lost her ability to make wise choices nor her signature glottal stops. The song she presented half-finished to Carlile won the Grammys. It was "just layin' there, waitin' for a pencil," says Tucker.
The two women met in the Los Angeles studio, Sunset Sound. Shooter Jennings (son of Jessi Colter and Waylon Jennings) ran the mixing board. Under direction by Kathlyn Horan, "The Return of Tanya Tucker: Featuring Brandi Carlile" presents the saga of a fan and her object d'art. There are Tucker, her hair a screaming pink, and Carlile, her face a patient mother's as she waits for a late Tucker. Horan carefully inserts archival films showing Tucker's confidence on stage and her fears off stage.
Fan-girl Carlile compares Tucker to icon Dolly Parton. When Tucker flails, Carlile assures her that the problem is in their production not in her voice, reminiscent of the moment at the Oscars when Lady Gaga assured Liza Minelli that she had her back. 
"The Return of Tanya Tucker: Featuring Brandi Carlile" gives voice to two edgy women of song.