Film Reviews
Film Reviews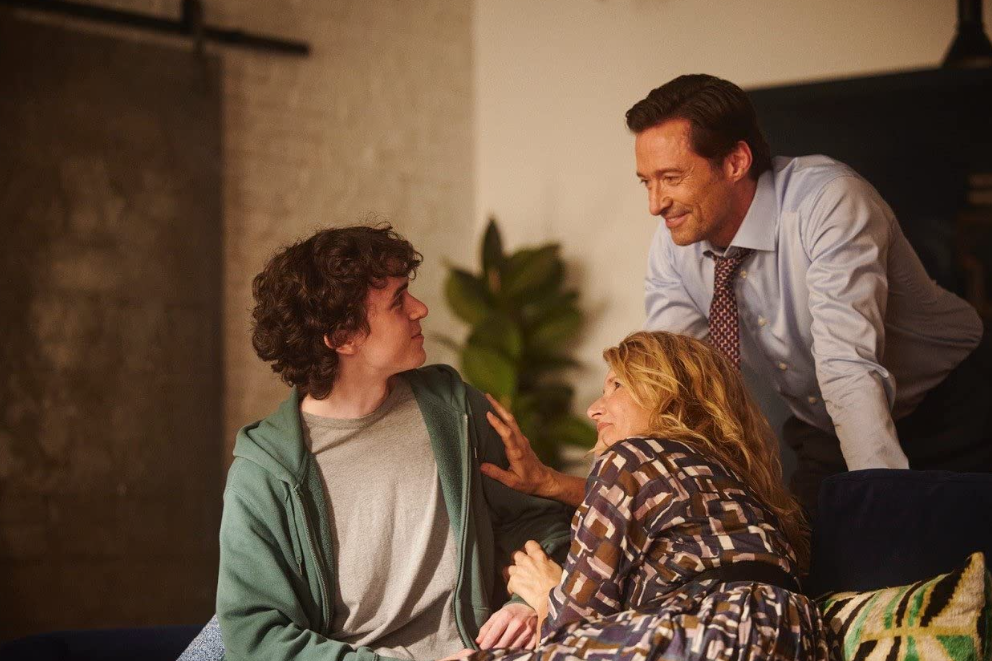 'The Son' disappoints while droning
By Ronnie Wisdom
Imagine a movie in which Hugh Jackman's acting is shockingly uneven. Imagine a movie in which the writer really doesn't understand what he's writing about so chooses the wrong character to center. Imagine a miscast movie with a sere script. What you have conjured is "The Son."
"The Son" is the sequel to "The Father," which was so intense and articulate in following a man losing his mind to Alzheimer's. It is told from his point of view in cherished, grief-stricken detail by the writers Christoper Hampton and Florian Zeller. Unfortunately, "The Son," based on Zeller's play, is told from the point of view of -- again -- a father. 
This father, Peter, who was the son in "The Father," is a busy man. He has to attend to business in two cities and to marriage to two wives and fatherhood to two sons. Nicholas is a clinically depressed teenager, who has not been to school for a month. Peter does not call him Nick but stresses all three syllables of "Nicholas" when he demands, "Where have you been all day?" Peter patronizes his new wife with "Everything will be well."
Jackman's portrayal of Peter slides between dedicated and phony, a dance even the showman Hugh Jackman cannot choreograph. In one scene, Jackman dances to Tom Jones' "It's Not Unusual," but, as Peter, Jackman trips up. Zen McGrath does not handle Nicholas any better. The two actresses, Laura Dern as the ex- and Vanessa Kirby (excellent in "Pieces of a Woman") as the current Mrs., fall flat on the screen. Anthony Hopkins reprises the role of Father from "The Father," an authoritarian.
Hampton and Zeller, through Peter, do not reach for understanding of teenage depression in their paltry script. The dialogue is beyond wooden and the delivery, flaccid. That's a shame, for it's a subject worth exploring. The result is that "The Son" reveals the father as a whiny bastard no matter how often he says, "I can't just give up on him." It's painful to watch, both as a social study and as a performance. So much of "The Son" reads like a rehearsal gone south without time or energy to pick up the pace or analyze the roles. 
Zeller's flashbacks to vacations in Corsica when Nicholas was little barely clarify the plot. What is very clear, however, is that three generations of males have not dealt with their traumas. That clarity, shown in scars and angers and cuts in "The Son," does not transcend to artistry.