Film Reviews
Film Reviews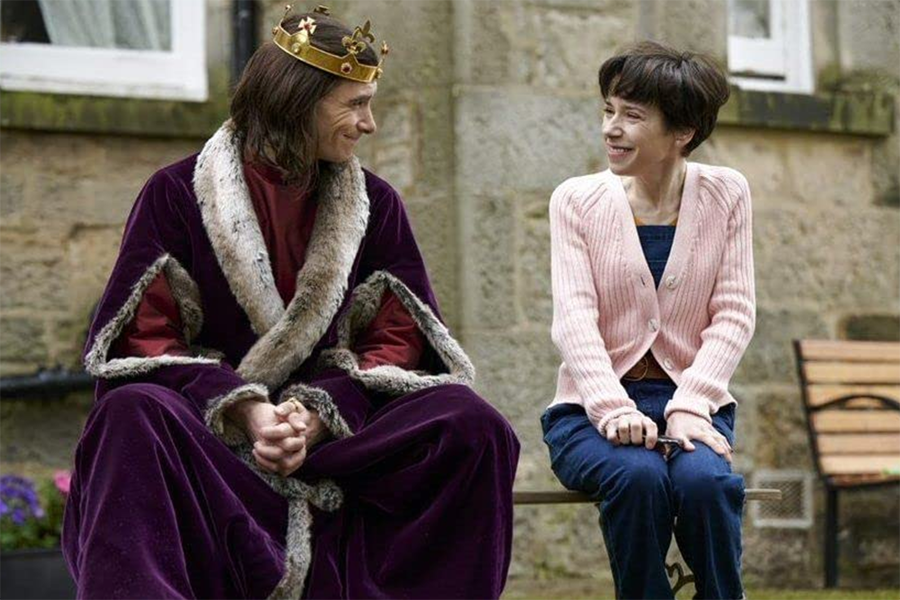 'The Lost King' reigns over a woman's persistence
By Ronnie Wisdom
The whereabouts the remains of King Richard III, who reigned from 1483 to his death in 1485, were unknown for more than 500 years. Scholars and "Ricardians" guessed at sites, drafted treatises, and lectured -- in vain. It took Philippa Langley, a rank amateur, to find the bones. She was treated with a sniff by the experts until she was proven correct.
She wrote the book, also entitled The Lost King, on which this thrilling film is based. The movie's excellence is boosted by its stars, Sally Hawkins and Steve Coogan, and by its director, the inimitable Stephen Frears. He also directed "Philomena" with Coogan as star and, again, as co-writer with Jeff Pope.
Philippa Langley works a job she hates in Edinburgh and raises two sons with her ex-husband. She suffers from chronic-fatigue syndrome. That weakness matters as she finds herself fascinated with a king who also suffered (from scoliosis). She has read Shakespeare's version of the king's life, and she has recently seen that play. The bard's play, she says, is more attractive than the facts, but Langley is drawn to the facts. She has read Henry VII's biography, written to make the Tudors look good in comparison with a man who, they said, killed his nephews. That, she declares, is "unsupported Tudor propaganda." "I don't like it when people put down others for no reason," she says.
She becomes so obsessed that she sees Richard everywhere, light glinting on his crown. Played well by Harry Lloyd, he appears as the actor who played the role in the staging she witnessed.  
Hawkins perfectly portrays this fragile woman, toughened by the overbearing professors of Leister University. Coogan is believable as her supportive ex-.  Mark Addy plays one of the few men on her side. A raft of actors portrays the men who tried to pull the rug from Langley's feet. If when viewing "Hidden Figures," seeing the white men at NASA treat the brilliant Black women with disdain angered you, wait until you see these professorial blokes treat Langley like the dirt that covered the king.
Among his good directorial decisions, Frears opens the film with credits over ancient maps of London and highlights Hawkins' gamine face with the light from Langley's laptop. The film well balances exposition with narration -- no mean feat.
"The Lost King" raises an underdog from amateur to Member of the Most Excellent Order of the British Empire, so granted to Langley by Queen Elizabeth. It's a sweet victory shown in a fine film of history, ancient and modern.